VSU receives award for preserving building
7/27/2017, 9:53 p.m.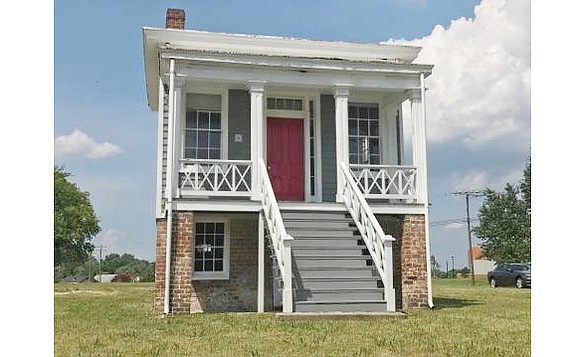 Virginia State University received the first Outstanding State Stewardship Award from Gov. Terry McAuliffe for preserving Summerseat, a historic house built in 1860 located near the Ettrick campus.
Efforts to restore the university-owned property began about a decade ago. The HistoriCorps Institute, a national nonprofit that oversees rehabilitation of historic structures, joined a coalition of other organizations in 2015 and agreed to undertake the project.
The first phase of restoring the structure was completed in about six weeks. Volunteers and others removed vinyl and aluminum siding, re-pointed masonry, repaired a front porch and windows, repainted the house and demolished a modern addition to return the building to its original footprint.
The restored structure is now being used as offices for VSU.
The one-room house is located at 20829 Chesterfield Ave.