Memorial service Aug.19 for 'Tiger Tom' Mitchell
7/28/2017, 6:39 a.m.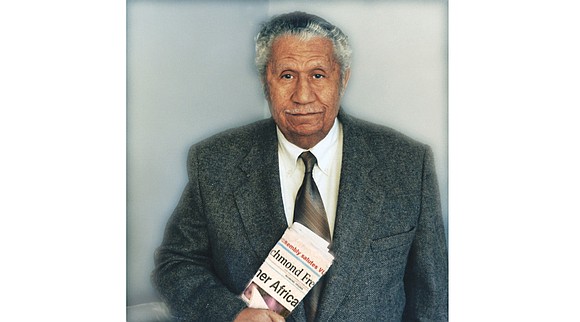 A memorial service for Richmond broadcast legend "Tiger Tom" Mitchell will be noon Saturday, Aug. 19, at St. Paul's Baptist Church, 4247 Creighton Road in Henrico County, the family announced Monday.
Mr. Mitchell, who died Monday, July 10, 2017, at 100 years old, was widely known for delivering music and news for more than 30 years at WANT-AM 990 and as the voice announcing play-by-plays at Friday night football games at Hovey Field and City Stadium for several decades.
Before taking to the airwaves, he spent years as reporter for the Richmond Afro-American and the Norfolk Journal & Guide, and provided news of Richmond's African-American community to JET magazine and the Richmond Times-Dispatch.