NSU to play ODU at The Scope
7/28/2017, 6:48 a.m.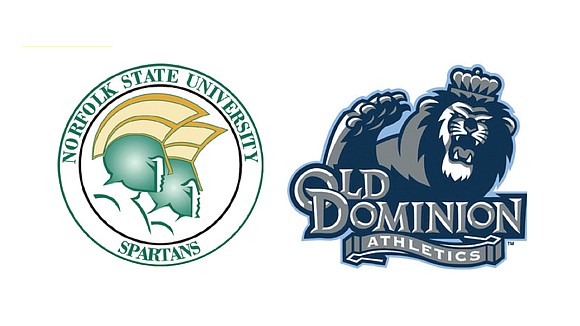 Just like old times.
Norfolk State University and Old Dominion University will be returning to familiar basketball surroundings Dec. 22 when they meet at the Norfolk Scope Arena — now considered a neutral court.
Tipoff is 7 p.m.
"This game will be marked on the calendars of people throughout the Hampton Roads community," said NSU Athletic Director Marty Miller.
Both NSU and ODU are former Scope tenants.
NSU played most of its home games there from 1971, when the Scope opened, until 1982 when Joseph G. Echols Memorial Hall opened on campus.
ODU called the Scope home from 1971 until 2002, when the Ted Constant Convocation Center opened on campus.
The Scope, with a seating capacity of 10,253, also served as a home for the American Basketball Association's Virginia Squires from 1971 to 1976. Most recently, the Scope has hosted the MEAC men's and women's basketball tournaments.
The NSU Spartans and ODU Monarchs last met in 2015, with host ODU winning at the Constant Center. Prior to that, the Norfolk institutions hadn't met for 15 years.
The rivalry began Dec. 20, 1965, with ODU winning 86-82 at the Naval Amphibious Base-Deep Creek. It marked ODU's first game against a historically black college or university.
The 1965-1966 Spartans, coached by Ernie Fears, included freshmen Bobby Dandridge and Charles Bonaparte from Richmond.
That same season, ODU's Arthur "Buttons" Speakes became the first African-American to suit up for a majority-white college in Virginia.
NSU first defeated the Monarchs 123-112 on Feb. 23, 1970, at the ODU Fieldhouse.
Overall, ODU leads the series 12-6.
Both NSU and ODU competed in the NCAA Division II, formerly known as the College Division, until ODU went to Division I in the mid-1970s. NSU joined Division I in 1997.