Sasha Obama turns 16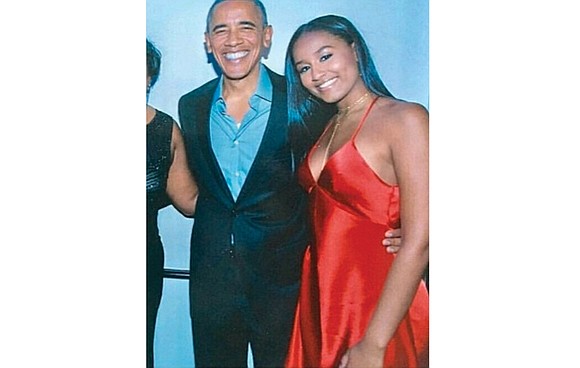 Guess who's 16 and looking all grown up?
Sasha Obama, the younger daughter of Barack and Michelle Obama.
Sasha was just 8 when President Obama first took office in January 2009. But she looks like a tall, svelte model in photos of her Sweet 16 that have just surfaced on Twitter and Instagram. 
According to The YBF, the party was in mid-May. The lovely teen posed in the photos with her parents — she's just a hair taller than her Mom — her grandmother Marian Robinson and with her friends. One of the young ladies in the posse reportedly is Skylar, the daughter of BRAVO TV's "Real Housewives of Potomac" star Charrisse Jackson. 
Social media is abuzz, with the photos being tweeted and retweeted. 
"These photos are beautiful," said one person who posted the photo on Twitter.
"Happy Sweet 16 Sasha Obama. Great job mom and dad!
"P.S. We still miss you...every damn day!!"