African-American officers described as heroes in ballpark shooting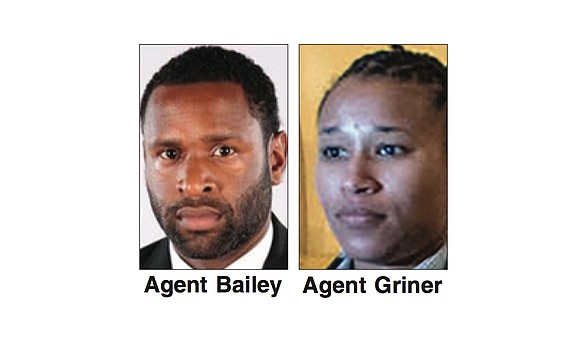 Associated Press
One of the U.S. Capitol Police officers injured while defending members of Congress during a shooting last week at an Alexandria baseball field is a gregarious gym-goer and hard worker who adores his mother, his friends said. The other is a high-achieving former college athlete who a former boss said "exudes confidence and dedication."
Special Agents David Bailey and Crystal Griner, along with their colleague Henry Cabrera, who was not injured, are being hailed as heroes for their response to the gunman who opened fire June 14 during a congressional baseball team practice in Northern Virginia. The attack left three others, including U.S. Rep. Steve Scalise, injured, but authorities and lawmakers who were at the park say the officers' valor prevented what could have been a far worse tragedy.
"They ran right into the fire. They ran right into those guns and the bullets, and they saved a lot of lives," President Trump said of Agents Bailey and Griner at a news conference the day after the incident.
Agent Bailey was not shot but was treated for a minor injury and has been released from a hospital.
Agent Griner, who was shot in the ankle, was also released from a hospital where she and her wife were visited the night of the shooting by President Trump and First Lady Melania Trump, who brought them a bouquet of flowers, according to a White House pool report.
"She always struck me as incredibly focused, diligent and professional and ready to meet the mission," he said, adding that the officers' response was "brilliant and brave."