Black Lives Matter wins international peace prize award
6/24/2017, 11:20 a.m.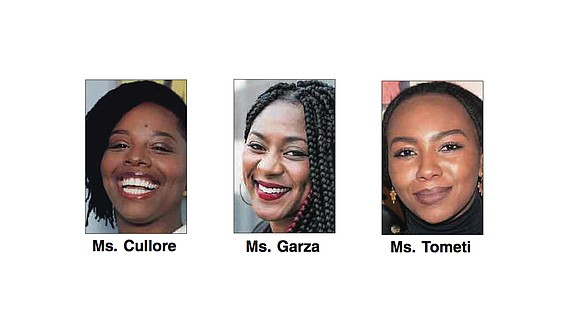 Special to the Trice Edney News Wire from NorthStarNewsToday.com
Special to the Trice Edney News Wire from NorthStarNewsToday.com
The Sydney Peace Foundation, an initiative of the University of Sydney in Australia and the City of Sydney, has awarded its 2017 Peace Prize to the Blacks Lives Matter movement in the United States for bringing awareness to extrajudicial police murders of unarmed black men and women.
The award is the first time a movement, rather than an individual, has received the $50,000 prize, which will help Black Lives Matter continue its work. Previous recipients include Desmond Tutu, Naomi Klein, Noam Chomsky and Indigenous Australian Sen. Pat Dobson.
The prize recognizes the vital contributions of leading global peacemakers, creates a platform so that their voices are heard and supports their vital work for a more just world.
Alicia Garza, Patrisse Cullors and Opal Tometi founded Black Lives Matter in 2013 after an all-women jury acquitted George Zimmerman, a Neighborhood Watch captain, of murdering an unarmed Trayvon Martin, 17, who was returning to his father's house after going to the store.
Ms. Tometi also is founder of Black Alliance for Just Immigration.
The three are Garza is scheduled to travel to Australia in November to receive the award. Last year, Ms. Garza gave the keynote address during the "Festival of Dangerous Ideas " at the Sydney Opera House.
The Peace Prize citation for Black Lives Matter reads, "For building a powerful movement for racial equality, courageously reigniting a global conversation around state violence and racism. And for harnessing the potential of new platforms and power of people to inspire a bold movement for change at a time when peace is threatened by growing inequality."