CIAA fans: Get ready for Salem
6/24/2017, 1:25 p.m.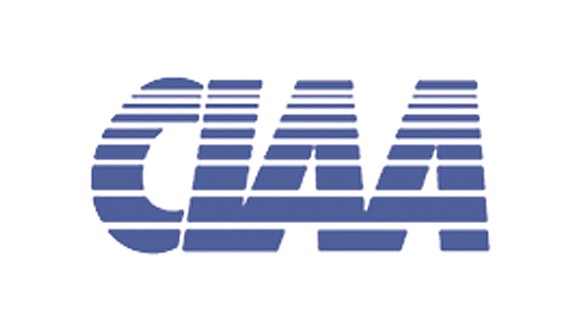 CIAA football fans might want to become familiar with Salem.
Located some 188 miles west of Richmond, Salem will host the conference's championship football game through 2019.
The 2017 game matching the Northern and Southern Division winners will be Saturday, Nov. 11, at Salem Stadium, seating capacity 7,157.
Salem also will host the CIAA Football Media Day on July 20 at a hotel in that city.
This will be the second year the CIAA has determined its champion in Salem. Last November, Winston-Salem State University defeated Bowie State University 43-33 before about 3,500 fans.
Previously, the game had been held in Durham, N.C., and Winston-Salem, N.C.
In addition to football, Salem also will host the CIAA's men's and women's cross-country and women's softball championships.
Here are dates and locations of other CIAA championship games for the 2017-2018 academic year:
Men's/women's cross-country: Green Hill Park, Salem, Oct. 26.
Women's volleyball: Virginia State University Multi-Purpose Center, Nov. 17-19.
Men's/women's indoor track and field: JDL FastTrack, Winston-Salem, N.C., Feb. 11-12, 2018.
Men's/women's basketball: Bojangles Coliseum and Spectrum Center, Charlotte, N.C., Feb. 27-March 3, 2018.
Women's bowling: AMF Western Branch Lanes, Chesapeake, March 23-24, 2018.
Men's golf: The Crossings Golf Club, Glen Allen, April 19-20, 2018, host school Virginia Union University.
Women's tennis: Bowie State University, Bowie, Md., April 19-21, 2018.
Women's softball: Moyer Park, Salem, April 30-May 2, 2018.
Men's/women's outdoor track and field: Bowie State University, May 4-5, 2018.
Missing from the list is baseball.
Because the CIAA is down to five baseball-playing members, it is discontinuing sponsorship of the sport.
The NCAA requires at least six participants per conference. Winston-Salem State, Chowan, Virginia State, St. Augustine's and Lincoln universities hope to continue baseball but without a season-ending and NCAA-qualifying tournament. VSU hosted the 2017 CIAA baseball tournament — won by Winston-Salem State — at Whaley Colbert Field in Ettrick.
Virginia Union University has not fielded a baseball team since at least the 1950s.