Personality: Tamara Broadnax
Spotlight on volunteer event coordinator for Black Girls Do Bike: Richmond
6/29/2017, 10:55 p.m.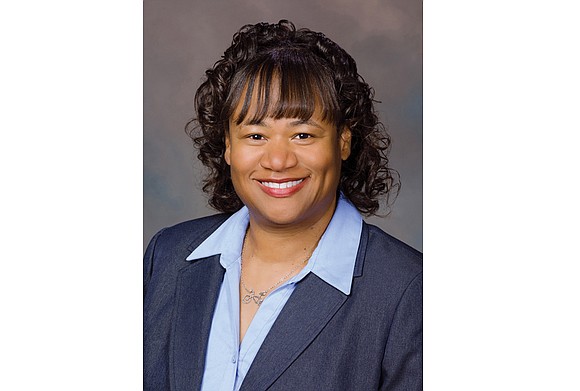 Spotlight on volunteer event coordinator for Black Girls Do Bike: Richmond
Tamara Broadnax has spent much of her life opening doors to women in male-dominated areas.
After graduating from West Point in 1989 and serving as a military supply officer in Desert Storm, she did tours of duty in Germany, Colorado, New York and Alabama. As part of her last assignment before leaving the Army, she helped integrate women into the formerly all-male Virginia Military Institute in Lexington.
Today, along with a nursing career that started in 2004, she seeks to inspire women through her love of a male-dominated sport — cycling. It's a way she maintains her health while enjoying a sport.
Mrs. Broadnax is the volunteer event coordinator for Black Girls Do Bike: Richmond, the local branch of a national organization that is focused on growing and supporting a community of women of color who share a passion for cycling. "We are establishing a comfortable place where female cyclists can support, advise, organize meet-ups/rides and promote skill-sharing," she says. "We rejoice when women choose cycling as a tool for alternative transportation, self-care and, ultimately, empowerment."
Today, more African-Americans than ever are using bikes both for sport and as a preferred mode of transportation. According to bikeleague.org, bike use by African-Americans doubled between 2001 and 2009, growing five times faster than cycling among white Americans.
In the four years since its start in 2013, Black Girls Do Bike has grown to 65 chapters and 14,000 members across the nation. The Richmond chapter started last year, in the spring of 2016, and now has more than 130 members. Membership is free, Ms. Broadnax says. Interested women should ask to join the Black Girls Do Bike: Richmond Facebook group, where it organizes and announces its rides.
"We look to share positive images of ladies and their bikes to affirm the truth that black girls do indeed bike," Ms. Broadnax says. "We encourage bike advocacy, education, volunteerism and safety in all communities and corners of the world."
She says Richmond is becoming more bike friendly, and the Virginia Capital Trail, which runs from Richmond to Williamsburg, is a great trail to ride because cyclists don't have to worry about or deal with vehicular traffic.  "There are some cycling rules, (such as) staying to the right and passing on your left, things like that," she says. "BGDB is a way to start so that you can partner with someone with experience. We don't want anyone to ride alone." As with any other sport, keeping cyclists safe is a priority for BGDB as well, but there is safety in numbers.
"I would not recommend riding the streets at night, as it is risky with distracted drivers," she says. "But the Anthem Moonlight Ride is a great ride if you want to ride at night. The event blocks the traffic so you don't have to worry about cars."
Meet this week's Free Press Personality and cycling enthusiast, Tamara Broadnax: Occupation: Telemedicine nursing director, VCU Medical Center.