Power of one / Salon owner runs free food bank in her North Side shop
16-year-old has state building named in her honor
3/3/2017, 7:04 p.m.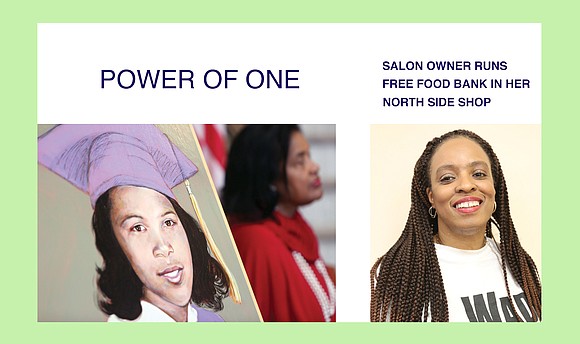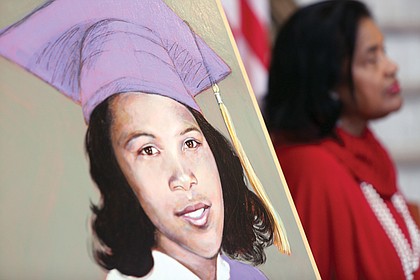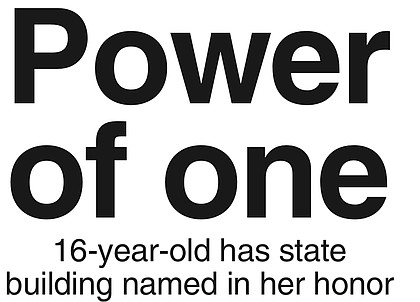 By Holly Rodriguez
Nearly 66 years after Barbara Johns, a 16-year-old student at Robert Russa Moton High School in Farmville, led hundreds of her classmates on a walkout to protest substandard conditions in her segregated school that were separate but not equal, her sister tearfully thanked Gov. Terry McAuliffe for naming a newly renovated state building in Downtown in Ms. Johns' honor.
"Barbara was a strong, brave, courageous person who saw injustice and did something about it," Joan Johns Cobbs said.
"Her legacy has been firmly planted in the statue in Capitol Square and now on this building, proving that patience is a virtue."
Ms. Johns died in 1991 at age 56. Three of her children, Dawn, Kelly and Terry, her siblings and other relatives attended the dedication ceremony last Thursday held before an audience of more than 200 people in the ornate lobby of the building at 202 N. 9th St.
Reading from her sister's diary, Mrs. Cobbs shared Ms. Johns' initial discouragement when, after complaining about the school's conditions to a teacher, she was asked, "Well, why don't you do something about it?"
Ms. Johns wrote that she asked herself, "What could one person do about such a situation?"
After spending time in the woods praying and contemplating what to do, Ms. Johns had a vision for action that she believed was divinely inspired.
"It had been given to me and all I had to do was do it," she wrote in her diary. That vision changed her future, and the future of America forever.
On April 23, 1951, Ms. Johns led a walkout of fellow students in protest of the deplorable conditions at the all-black Prince Edward County public school. The strike caught the attention of the NAACP and ultimately became one of five cases that were part of the landmark U.S. Supreme Court litigation decided in 1954 under Brown v. Board of Education.
Under that decision, the nation's highest court ruled that racially separate but unequal was unconstitutional. The decision sparked the Massive Resistance movement by white public officials throughout the South. In Virginia, white officials chose to shut down the public school systems in several localities rather than desegregate the schools.
Standing beside a portrait of Ms. Johns in her cap and gown, Gov. McAuliffe reminded the audience of the time period in which she took such a bold stand.
"This was before the Little Rock Nine, this was before Rosa Parks, this was before Martin Luther King," the governor told the crowd. "This was a 16-year-old girl, who said, 'We will not tolerate separate and unequal,' " he said. "This was the first time we had seen anything like this in the United States of America."

Ms. Johns' courage changed the course of public education in the United States, but her triumph was not achieved without sacrifice.
Mrs. Cobbs said it was a dangerous time in Virginia, and her grandmother's stories of the Ku Klux Klan made her fearful for her sister's life.