Morgan State University Choir to perform March 21 at Fifth Baptist Church
3/10/2017, 8:18 p.m.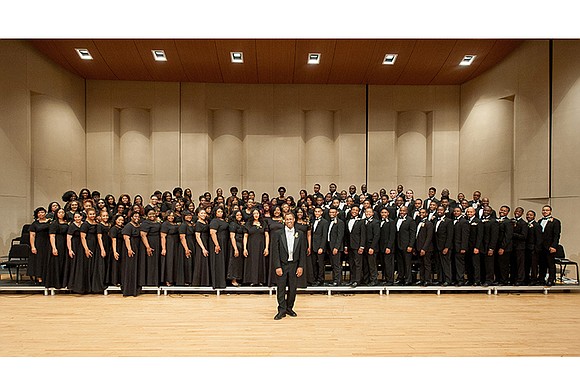 The Morgan State University Choir will perform at 7 p.m. Tuesday, March 21, at Fifth Baptist Church, 1415 W. Cary St.
The choir, which has performed throughout the United States and around the world, is noted for its repertoire of classical, gospel and contemporary music, as well as its emphasis on preserving the heritage of spirituals.
The Richmond performance is sponsored by the Morgan State Richmond-Petersburg Alumni Chapter.
Tickets are $10.
For more information and to purchase tickets, contact Audrey Watson at awatson54@comcast.net or call (804) 874-6316.