Joni Sledge of hit musical group Sister Sledge remembered at 60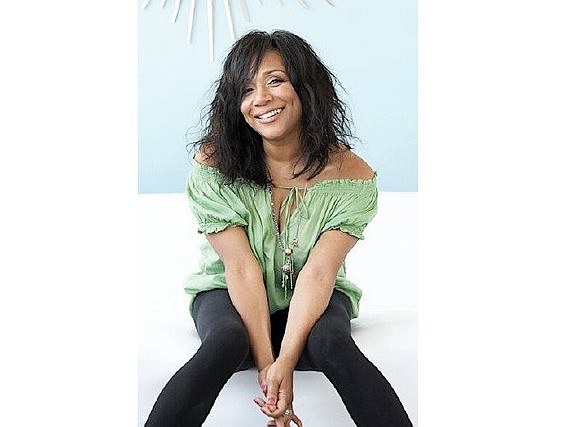 Associated Press
NEW YORK
Joni Sledge, who with her sisters recorded the enduring dance anthem "We Are Family," has died, the band's representative said last Saturday.
She was 60.
Ms. Sledge was found dead in her home by a friend in Phoenix, Ariz., on Friday, March 10, the band's publicist, Biff Warren, said. A cause of death has not been determined. He said she had not been ill.
TMZ reported on Tuesday that Ms. Sledge died of a pre-existing medical condition, but it did not have information to elaborate further. The celebrity news website stated that its sources said an autopsy was unnecessary because a doctor signed off on "natural causes."
"On yesterday, numbness fell upon our family. We welcome your prayers as we weep the loss of our sister, mother, aunt, niece and cousin," read a family statement.
Ms. Sledge and her sisters Debbie, Kim and Kathy formed Sister Sledge in 1971 in Philadelphia, their hometown, but struggled for years before success came.
"The four of us had been in the music business for eight years and we were frustrated. We were saying: 'Well, maybe we should go to college and just become lawyers or something other than music, because it really is tough,'" Ms. Sledge told The Guardian newspaper in the United Kingdom in an interview last year.
But then they met Bernard Edwards and Nile Rodgers of the hit group Chic, and their breakout soon came. The pair wrote and produced their album, "We Are Family," and soon the women had their first major hit with disco jam "The Greatest Dancer," which made the Top 10 in May 1979. It would sampled years later for Will Smith's hit "Getting Jiggy Wit It."
But their biggest hit would come a month later with the title track, an infectious dance anthem that celebrated their familial connection with the refrain, "We are family, I got all my sisters with me." While it celebrated their sisterhood, the 1979 hit also became an anthem for female empowerment and unity. It would become Sister Sledge's signature hit and was nominated for a Grammy Award. Both the song and album sold more than 1 million copies.
The women also had a hit with a cover of the Mary Wells song "My Guy" in 1982, but would never duplicate the success they had in the 1970s. Still, Sister Sledge continued. While sister Kathy left the group for a solo career, the trio of sisters continued to perform and record, including a performance for Pope Francis in 2015.
Mr. Warren said they last performed together in concert in October.
Joni Sledge is survived by a son, her sisters and other relatives.