Payout for Bedden
5/5/2017, 7:41 a.m.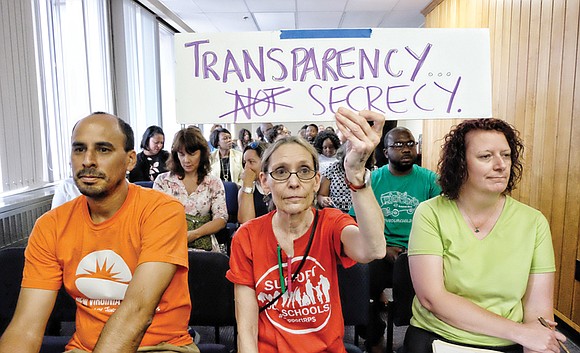 By Holly Rodriguez
Richmond Schools Superintendent Dana T. Bedden will receive $294,571.81 in severance pay when he departs on June 30.
Dr. Bedden was not present at Monday night's Richmond School Board meeting when the board voted 7-1, with one abstention, to approve his final payout.
School Board member Scott Barlow, 2nd District, voted against the severance package, while board member Linda Owen, 9th District, abstained.
The board announced on April 22 that Dr. Bedden would be leaving the leadership post in Richmond, two years before his contract was set to expire.
The payout, which is to be made by the end of July, includes Dr. Bedden's unused vacation time.
No interim superintendent has been named, and the board announced a tentative meeting schedule Monday for community input on what's needed in Dr. Bedden's replacement. The board hopes to have a new superintendent in place by the end of the year.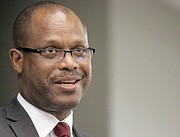 Dr. Bedden was with Richmond Police Chief Alfred Durham on Monday evening at the Norrell Annex building on North Side where a school employee was shot and wounded when three juveniles broke into the building.
Dr. Bedden did not respond to repeated telephone and email requests by the Free Press for comment on his departure and the severance package.
Even as Monday night's meeting was packed with parents, teachers and others concerned about the future of the city's public schools, the board shed no more light on the circumstances of Dr. Bedden's departure.
Board chair Dawn Page said when Dr. Bedden's departure was announced that the decision was a mutual one.
Several of more than a dozen people who spoke blasted the board for creating a sense of secrecy, feeding suspicions regarding Dr. Bedden's departure.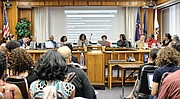 Chris Lombardi, a fifth-grade teacher at Mary Munford Elementary School and "Support Our Schools" organizer, peppered the board with more than a half dozen questions, including asking for an explanation of the educational philosophies of the board and Dr. Bedden and their differences, an explanation of where the money is coming from to pay for Dr. Bedden's severance and what the board plans to do to rebuild public trust?
Many of his questions were met with agreeing nods from people standing in line behind him waiting to speak and more people sitting in the audience.
Fan District Association President-elect Katherine Jordan, who also is a parent volunteer at Fox Elementary School, said she researched reasons for the lack of transparency and was disappointed by her findings.
"I learned about personal grudges, private agendas and political maneuvering," she said.
Others stepped forward to show support for the board's decision, including former School Board member Tichi Pinkney Eppes.
"Thanks for unifying and making a decision" that could not be accomplished by the previous board, she said.  
Former Richmond City Councilman E. Martin "Marty" Jewell also spoke in support of the superintendent leaving, saying that Dr. Bedden was "hazardous to black life."
He said a joint effort by the School Board and the superintendent is necessary to cure the school system's ills.