Crusade for Voters to host candidates forum May 16
5/12/2017, 6:30 a.m.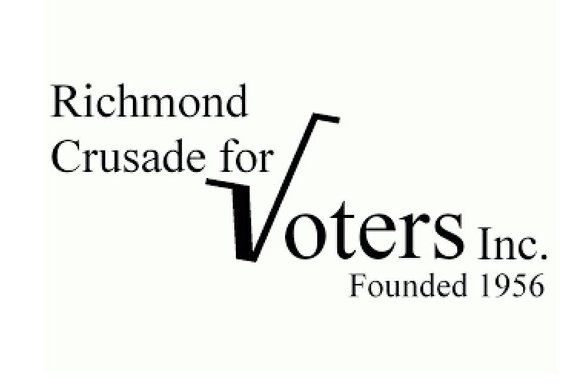 Richmond voters are being offered a chance to take a closer look at local candidates competing in the Tuesday, June 13, primary election.
The Richmond Crusade for Voters will host a forum Tuesday, May 16, for candidates who will face off in the primary for the offices of city sheriff and city treasurer and for two House of Delegates seats.
The forum will be held 6 to 9 p.m. at the Military Retirees' Club, 2220 Chamberlayne Ave. It is open to the public without charge.
Invited candidates include the three Democrats, Dawn M. Adams, Ben J. Pearson-Nelson and Mary Jo Sheeley, who are seeking the party nomination to challenge incumbent Republican Delegate G. Manoli Loupassi in the 68th House District.
The forum also is to feature Incumbent Democratic Delegate Delores L. McQuinn and her primary challenger, Alex W. Mejias, in the 70th House District.
Incumbent Richmond Sheriff C.T. Woody Jr., and his primary challenger, retired Henrico Sheriff's Maj. Antionette V. Irving, also are to speak, as are the two Democrats, Nichole O. Armstead and Tavarris J. Spinks, who are running to succeed retiring city Treasurer Eunice Wilder.
Details: Johnny Walker, walker23225@comcast.net.