Richmonder signs free agent contract with Buffalo Bills
5/12/2017, 7:13 a.m.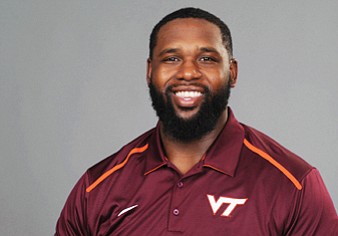 Nigel Williams has a foot in the door with the NFL Buffalo Bills. The next step is to get all the way in.
He will have the opportunity to impress first-year Coach Sean McDermott when the Bills open their Official Training Activities on May 18 in Orchard Park, N.Y.
A native Richmonder, the 6-foot-2, 295-pound defensive lineman starred at Benedictine Prep before going on to a solid four-year career at Virginia Tech from 2013 through 2016, spanning 52 games.
In four seasons with the Hokies, he produced 23 tackles, including seven sacks. He also was a regular for Tech special teams.
Undrafted, Williams has signed a make-good, three-year, free agent contract with Buffalo worth $1,665,000. His 2017 salary would be $465,000 if he makes the team.
The Bills' first preseason game will be at home Aug. 10 against the Minnesota Vikings at New Era Stadium. The regular season begins Sept. 10 at home against the New York Jets.
In Buffalo, Williams joins two former Hokies, quarterback Tyrod Taylor from Hampton and tight end Logan Thomas from Lynchburg.