VUU Lady Panthers sign N.C. twins
5/26/2017, 6:14 p.m.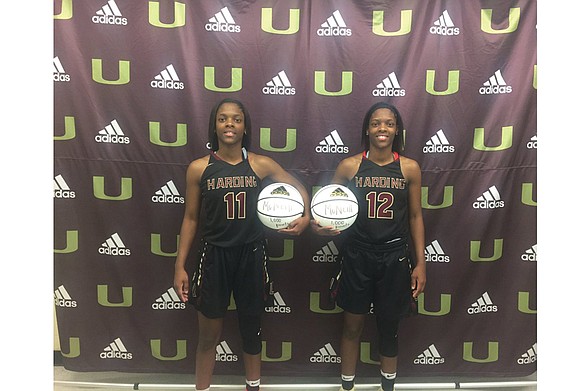 Virginia Union University women's basketball has added what it hopes will spell double trouble for the Lady Panthers' opponents.
Twins Shareka and Shameka McNeill of Harding University High School in Charlotte, N.C., have signed National Letters of Intent with VUU Coach AnnMarie Gilbert.
The 5-foot-6 guards both scored more than 1,000 career points while posting remarkably similar statistics during the last season for the math, science and technology school.
Shareka averaged 18.3 points, 5.9 rebounds and 3.7 steals, while Shameka averaged 17.0 points, 5.0 rebounds and 3.8 steals.
The McNeills, who served as co-captains of the Harding team, will join a powerful VUU program that advanced to the NCAA Division II final earlier this year before losing to Ashland University.