Va. NAACP elects new officers
11/3/2017, 1:07 a.m.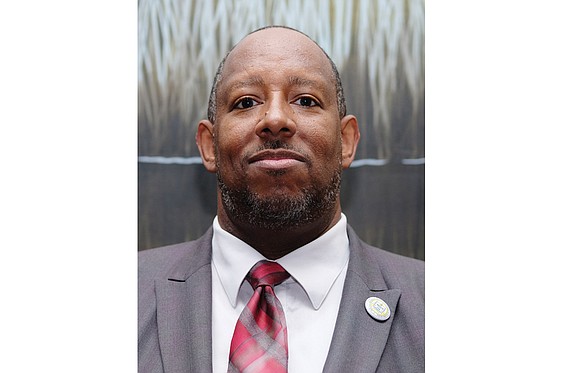 The Rev. Kevin L. Chandler is the new leader of the Virginia State NAACP.
The pastor of Trinity Baptist Church in South Boston, Rev. Chandler was elected president of the civil rights group Saturday at its 82nd annual convention at a Henrico County hotel.
A towering figure at 6-foot-9, Rev. Chandler, 54, was installed Sunday to succeed Linda Thomas of Caroline County, who did not seek another term. He is the former president of the Halifax County Branch NAACP.
Rev. Chandler, who also is health and wellness manager for the Southside Community Services Board, said his top priorities for the Virginia NAACP will include "improving communications with members and the public and strengthening the branches."
He said he and the executive board also will hire a new executive director to handle day-to-day operations at the Richmond office. Ms. Thomas has been serving as interim executive director since the death of Jack Gravely in August 2016.
Others state officers elected Saturday are Robert N. Barnette Jr., former president of the Hanover County Branch NAACP, who was elected vice president; LaSalle J. McCoy Jr., president of the Chesterfield County Branch NAACP, who was re-elected secretary; and James P. Boyd, president of the Portsmouth Branch NAACP, who was elected treasurer.
In wrapping up the convention, the Virginia NAACP delegates passed resolutions calling for the removal of Confederate statues and symbols from public places and urging the General Assembly to raise the threshold for felony grand larceny from $200 to $1,000.
The current $200 threshold to make theft a felony rather than a misdemeanor is the lowest among the 50 states, according to data compiled by the National Governors Association.