House of Delegates to become more diverse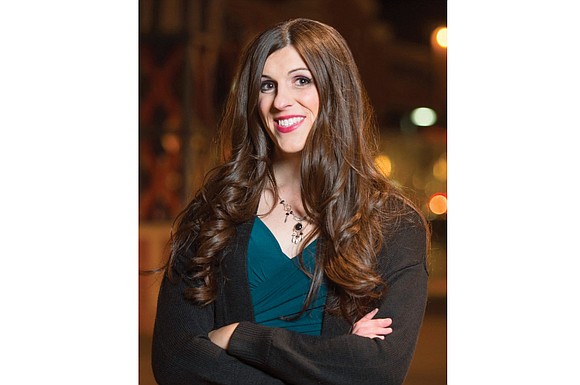 Some area Republicans also were able to beat back challengers, including Hopewell Delegate Riley Ingram, R-62nd, who once again held off Democrat Sheila Bynum-Coleman, this time by about 800 votes.
Henrico Republican John J. McGuire III also defeated Democrat Melissa Dart to keep the 56th District in Republican hands.
But Democrat Dawn M. Adams' big upset of Delegate Loupassi in the 68th District and Democrat Debra Rodman's ouster of Dr. O'Bannon in the 73rd District were the talk of election night.
So was Henrico Democrat Schuyler VanValkenburg's victory over Republican Edward Whitlock in the 72nd District to pick up a formerly Republican seat.
Among the most watched House races, 33-year-old Democrat Danica Roem, a transgender woman who ran a campaign focused on transportation issues, beat 26-year incumbent and social conservative Bob Marshall of Northern Virginia. The 73-year-old Republican described himself as the "chief homophobe" in the legislature. It was an earthquake for Prince William County, where Delegate Marshall has held sway for more than 25 years.
Democrats also ousted Republican House Majority Whip Jackson Miller of Manassas, replacing him with Lee Carter, a former Marine and member of the Democratic Socialists who led a rendition of "Solidarity Forever," the workers' anthem, at his victory party.
Mr. Carter made his anti-Trump views plain in February when he marched on the White House chanting, "Hey hey, ho ho, Donald Trump has got to go."
Also elected was Latina candidate Hala Ayala, former president of her local chapter of the National Organization for Women.
She defeated Republican incumbent Rich Anderson in Prince William County, who had sent out controversial mailers accusing her of wanting to give rights to "thugs, violent criminals, gang members and child predators."
Ms. Ayala and Democrat Elizabeth Guzman, who defeated GOP incumbent Delegate Scott Lingamfelter in the 31st District, will be the first two Latinas in the Virginia House of Delegates.
Democrat Chris Hurst, whose reporter girlfriend Alison Parker was slain on live television in Roanoke and who ran on a gun control platform, unseated incumbent Republican Joseph Yost in the Blacksburg area.
House Minority Leader David Toscano said that Democrats caught the wave because they had candidates challenging in districts that were supposedly reliably Republican.
Incoming GOP House Speaker Kirk Cox of Chesterfield vowed that despite a shrunken majority if it holds, Republicans would continue to "hew to conservative principles," hinting that Gov.-elect Northam will have no easier task than outgoing Democratic Gov. Terry McAuliffe in ushering in major change.
In 2015, only 29 of the state's House of Delegates elections were head-to-head Democrat versus Republican contests. Most of the 100 seats were not contested in elections two years ago.
Tuesday's House elections were different, with 88 of the races featuring head-to-head contests.