Elizabeth 'Bette' Mitchell, widow of 'Tiger Tom' Mitchell
11/17/2017, 7:25 p.m.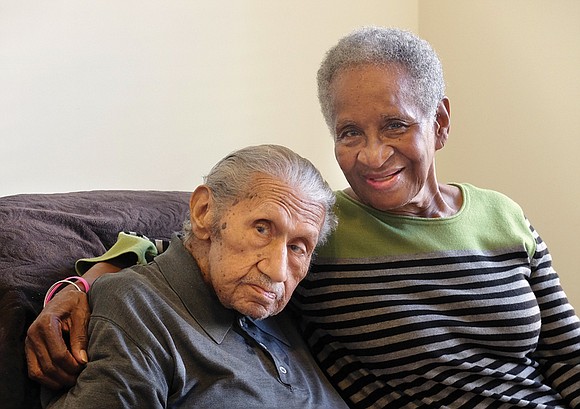 The widow of the late Richmond radio personality and journalist John "Tiger Tom" Mitchell has died.
Elizabeth "Bette" Spencer Mitchell, a retired Philip Morris employee, succumbed to complications from recent surgery, her family said.
She died at home surrounded by family on Sunday, Nov. 5, 2017, nearly four months after the July 10 death of Mr. Mitchell.
She was 82.
Mrs. Mitchell will be remembered at a visitation service 6 p.m. Friday, Nov. 17, at the Joseph Jenkins Jr. Funeral Home, 2011 Grayland Ave.
A memorial service will be 11 a.m. Saturday, Dec. 2, at the Richmond Christian Center, 214 Cowardin Ave. in South Side.
"She was a very giving person," said her son, John H. Mitchell of Richmond. "She was always making something for others."
She loved cooking and earned raves from the family for her lemon tarts. She also was a talented sketch artist and loved sewing the latest fashions, her family said.
Born in the Doswell area of Hanover County, Mrs. Mitchell attended Maggie L. Walker High School, where she was a majorette.
For several years, she worked as a swim teacher and lifeguard at Brook Pool, which was part of a popular recreation area that the Main Post Office displaced.
Mrs. Mitchell first met her future husband at a beauty pageant in Richmond in which she was a contestant and he was a judge. They reconnected years later and married in 1960, the family said.
She also was predeceased by her daughter, Sheryl Thomas.

In addition to her son, John, survivors include another son, Cary Mitchell of Charlotte, N.C.; a daughter, Ida Aleas Mitchell of Richmond; her mother, Ida Cheatham of Richmond; a brother, Carl M. Spencer of Richmond; three grandchildren; and three great-grandchildren.