Philip Griffin,18, dies; son of Dr. and Mrs. Barry Griffin
11/24/2017, 2:14 p.m.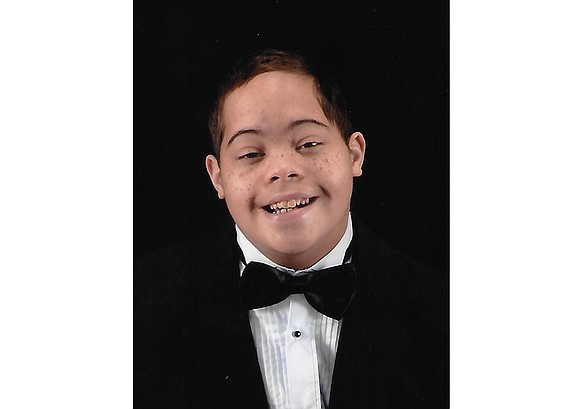 Philip Madison Griffin, son of Dr. and Mrs. Barry I. Griffin, has died.
Philip succumbed Friday, Nov. 17, 2017, to complications from kidney disease.
He was 18 and a June graduate of the Richmond Career Education and Employment Academy.
His family described him as "a bright shining light of love and joy as he warmed everyone's heart with his big smile and his generous hugs." He participated in Jacob's Chance Buddy Ball for children, teens and young adults with special needs.
His life will be celebrated 11 a.m. Wednesday, Nov. 22, at Fifth Baptist Church, 1415 W. Cary St., with interment in Forest Lawn Cemetery.
Survivors include his parents, Dr. Griffin, a well-known periodontist, and Ingrid W. "Indy" Brunson-Griffin, a social worker for Richmond Public Schools; his brother, Barry Griffin Jr.; and his sister, Alliyah Griffin.
The family requests that, in lieu of flowers, memorial contributions be made to Noah's Children, c/o Bon Secours Richmond Health Care Foundation, 5008 Monument Ave., 2nd Floor, Richmond, Va. 23230.