Richmond graduation rate falls
10/6/2017, 6:37 a.m.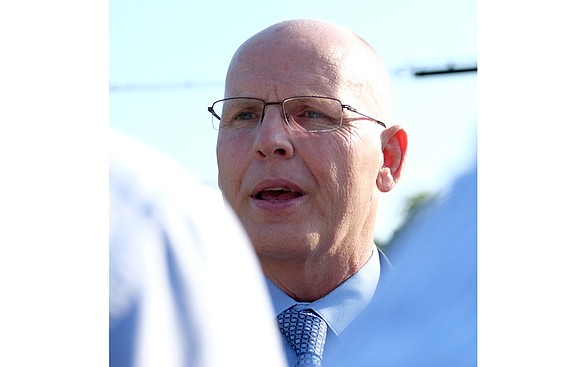 The percentage of Richmond students graduating in four years is dropping, while the dropout rate is going up, according to a new state report.

Of the 1,382 freshmen who started at city high schools in 2013, just 1,052 received diplomas after four years in 2017. That's 76.6 percent, the state Department of Education reported Wednesday in releasing data about on-time graduation rates for the Class of 2017 for each of the state's 132 school divisions.
The percentage of Richmond students graduating in four years appeared to be the lowest for any school division in Virginia and represented a nearly 4 percentage point retreat from last year when 80.5 percent of the Class of 2016, or 1,185 students received diplomas in four years. (The graduation rate has risen to 82 percent based on additional Class of 2016 members completing high school in five years.)
The report also stated that 249 Richmond students, or 18 percent of the Class of 2017, dropped out of school. That's an increase from last year, when 242 students, or 17 percent of the Class of 2016, were recorded as dropouts.
"We are disappointed" with the drop in graduation and increase in dropouts," said Interim Superintendent Thomas E. "Tommy" Kranz. "This data is not a reflection of the capabilities of our students and staff. We are committed" to reversing these trends.

The Richmond data, which confirms the recent reports showing a rise in schools denied accreditation and a drop in the number of students passing state standards of learning tests, stands in sharp contrast with the results statewide.
Overall, 91 percent of the estimated 92,000 Virginia students in the Class of 2017 received diplomas, with 52 percent or a majority of the graduates earning an advanced studies diploma and 36 percent receiving a standard diploma. The remainder received modified or special diplomas or a GED.
By comparison, of those receiving diplomas in Richmond, 612 students, or 58 percent, received standard diplomas, indicating completion of the minimum requirements, while 34 percent graduated with advanced diplomas, which indicates completion of more rigorous classes.
Richmond's double-digit dropout rate also is out of synch with the statewide results.
According to the report, 5,529 students from the Class of 2017 dropped out. That represents 5.8 percent of the 92,000 students who began their freshman year four years earlier. — JEREMY M. LAZARUS