Monument Avenue Commission Sept. 13 meeting postponed
9/1/2017, 7:50 a.m.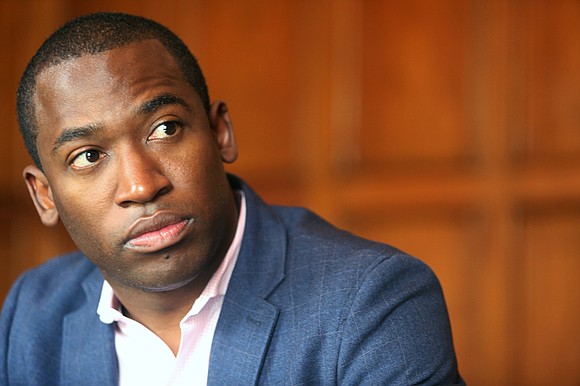 By Saraya Wintersmith
The Monument Avenue Commission's much-anticipated Sept. 13 public hearing on the Confederate statues in Richmond has been postponed until sometime in October.
Richmond Mayor Levar M. Stoney announced the decision late last week, citing safety and a need to rework the format of the commission's meetings.
"This decision is made in the interests of public safety, and to allow for a restructuring of the commission's engagement with the public," the mayor said in a statement. "We will provide additional information on the next steps of the Monument Avenue Commission in the coming weeks."
Mayor Stoney's press secretary, Jim Nolan, elaborated Wednesday, saying the rescheduling was triggered, in part, by "the events in Charlottesville and the possibility of a rally" in Richmond by a Confederate group after the planned meeting.
Those concerns were coupled with discussions among commission members, law enforcement and state and local officials about the best way to move forward, he said.
"I think we learned some lessons from the first meeting of the commission and that prompted discussions over how we can maybe adjust the format to make the conversation more creative and interactive," Mr. Nolan told reporters.
More than 500 people packed the commission's first public hearing on Aug. 9, but only about 40 people were able to speak.
Mr. Nolan said one option the commission is considering is arranging future meetings according to themes and communities of interest.  
"We're also looking at using technology as a means of soliciting feedback that could increase public participation."
He indicated a work session of the commission, which would not allow for public comment, is likely.
"When those decisions are made, we'll let everybody know what they are."