VUU heads to N.Y. for season opener Sept. 2 against LIU-Post
Fred Jeter | 9/1/2017, 9:46 a.m.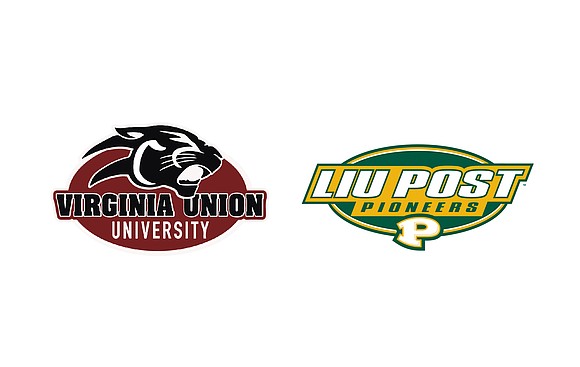 The New York City area was good to Virginia Union University football at least once before.
Now the Panthers are hoping to strike gold again in the long shadows of Gotham to open their fourth season under Coach Mark James.
VUU, with a 5-5 record a year ago, opens its 2017 season 1 p.m. Saturday, Sept. 2, against Long Island University-Post in Brookfield in the borough of Queens, N.Y.
It's not an easy assignment.
The Pioneers were 12-1 a year ago in advancing to the second round of the NCAA Division II playoffs.
This is the second year of a two-year contract between VUU of the CIAA and LIU-Post of the Northeast 8 Conference. LIU-Post beat the Panthers 14-12 to open the 2016 season at Hovey Field.
VUU's trips to the New York City area are rare but memorable.
Some of VUU's veteran fans will recall the 1991 season under Coach Joe Taylor, when the Panthers defeated Grambling State University 46-37 in the New York Urban League Classic (also known as the Whitney Young Classic) at MetLife Stadium in East Rutherford, N.J. — the same facility used by NFL's Giants and Jets.
At the time, Grambling was coached by the legendary Eddie Robinson.
It was to be Coach Taylor's final year at VUU. The next season, he left to coach Hampton University. He has since returned as VUU's athletic director.
In 1992, VUU returned to MetLife Stadium under Coach Mel Rose for the same classic matchup of HBCU programs, but lost to Coach Robinson's Tigers 54-6. Both VUU-Grambling games drew some 40,000 fans.
A much smaller turnout is expected at LIU-Post, but the outcome could have long-ranging repercussions. Both CIAA and Northeast 8 teams are lumped into the NCAA's Atlantic Region and could be in competition for postseason berths. Last year, LIU-Post defeated Winston-Salem State University of the CIAA in the NCAA opening round.
The Panthers are 20-10 under Coach James, but ended last season poorly with losses to Elizabeth City State and Virginia State universities. VUU was in contention for the CIAA title and an NCAA bid prior to its late-season collapse.
VUU's most pressing need is at quarterback. Coach James is looking for a replacement for former standout Shawheem Dowdy.
In a final intrasquad tune-up last Saturday, newcomers Erwin Faison and Darius Taylor and returnee E'Mond Caldwell all threw touchdown passes.
VUU opens at home 4 p.m. Saturday, Sept. 9, against Newberry College of South Carolina.