Capel named head coach at Pittsburgh
Fred Jeter | 4/6/2018, 11:59 a.m.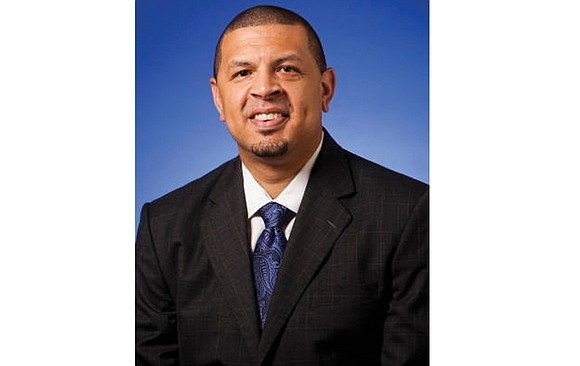 Jeff Capel III, a coach familiar to Richmonders, is the latest addition to a relatively small fraternity — African-American head coaches at NCAA Division I basketball programs.
Coach Capel, who coached the Virginia Commonwealth University Rams to a 79-41 record from 2002 to 2006, has been named the new coach at the University of Pittsburgh, replacing Kevin Stallings.
The 43-year-old Capel inherits a rebuilding project. The Pittsburgh Panthers were winless this past season in ACC play and there have been mass player defections.
While African-American players have become the majority on the court, the percentage of African-American coaches working the sidelines lags behind.
Of the 68 schools earning a place in the 2018 NCAA men's basketball tournament, only 16 had African-American head coaches. Two were from historically black colleges and universities — Mike Davis at Texas Southern and LeVelle Moton at North Carolina Central University.
Of the Sweet 16 qualifiers, only Florida State University had an African-American coach — Leonard Hamilton.
Coach Capel, who grew up in Fayetteville, N.C., as the son of Coach Jeff Capel II, has taken teams from both VCU and the University of Oklahoma to the NCAAs.
Coach Capel's Rams went to the NCAA in 2004, losing by one point to Wake Forest University. In Oklahoma, Coach Capel's Sooners, led by Blake Griffin, advanced to the 2009 Elite Eight.
For the last seven years, Coach Capel has served as a top assistant to head Coach Mike Krzyzewski at Duke University, Coach Capel's alma mater.
At Duke, Coach Capel served as a tireless recruiter. His signees include NBA bound Marvin Bagley III, Wendell Carter Jr. and Grayson Allen, all from this year's 29-8 team that lost to the University of Kansas in the Elite Eight.
Other Capel signees now active in the NBA are Tyus Jones, Justise Winslow, Jayson Tatum, Jahill Okafor and Mason and Marshall Plumlee.
Now Coach Capel graduates from top recruiter to top man. His résumé suggests success.
Coach Capel was only 26 when hired by VCU as Mack McCarthy's assistant in 2001. He was promoted to head coach at VCU in the 2002-03 season, making him the youngest head coach at the time in NCAA Division I men's basketball.