Defenders to honor local activists at anniversary banquet
4/13/2018, 1:15 p.m.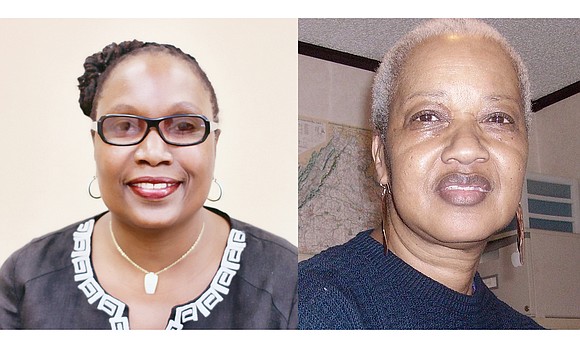 Four community activists will be honored as the Defenders for Freedom, Justice & Equality marks its15th anniversary with a banquet from 7 to 9 p.m. Friday, April 13, at Wesley Memorial United Methodist Church, 1720 Mechanicsville Turnpike, it has been announced.
The honorees at the "Celebration of Legacy & Future:"
• Dieyah Rasheed, 65, an activist since she was a high school student who worked with the free breakfast and clothing program of the Richmond Chapter of the Black Panther Party and who has been involved in other projects since.
• Zakia Shabazz, 58, founder and director of United Parents Against Lead and its efforts to end lead poisoning of children and who also is a member of the Virginia Environmental Justice Collaborative and of the Lead Service Line Replacement Collaborative.
• Janet Taylor, 66, who is best known for her advocacy for Virginia prisoners, particularly Rastafarian prisoners who have been held in solitary confinement for more than 15 years for refusing to violate their religion by having their hair cut, but also others who practice non-traditional religions.
• Lynetta Thompson, 62, immediate past president of the Richmond Branch NAACP, the youth adviser for the state NAACP, a founder of the M.G. Brown Transitional Center referral service for women leaving prison and a founding member of Community Unity in Action.
The Defenders also will honor Wesley Memorial for serving as host to progressive community events and as home base for the Richmond Chapter of the Southern Christian Leadership Conference of which its pastor, the Rev. Rodney M. Hunter, serves as president.
The group also will recognize two members, Bridg Allen and Martha Johnson, who died this year.
The Defenders, founded and led by Richmonders Phil Wilayto and Ana Edwards, have been at the forefront in promoting creation of a memorial park in Shockoe Bottom to remember people who were enslaved in the area. The Defenders also called for raising the minimum wage to $15 an hour, advocated for prisoners' rights, opposed war and supported public housing.
The event is open to the public.
Tickets are $8 to $15, and can be purchased at https://defenders15banquet.brownpapertickets.com.
Details: (804) 644-5834 or philwilayto@gmail.com.