Ballard, Rodriguez leaving VCU
4/29/2018, 2:16 p.m.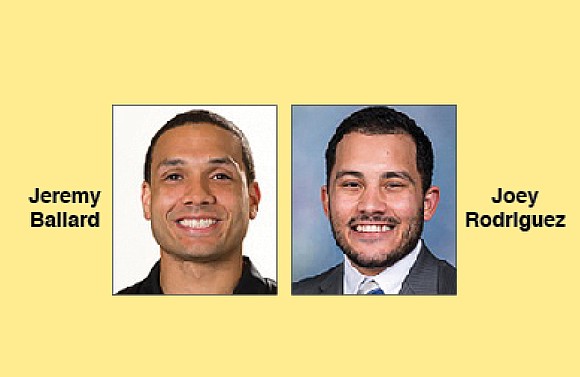 Jeremy Ballard, having served two stints as Virginia Commonwealth University's basketball assistant coach, is leaving Richmond to become head coach at Florida International University in Miami.
Ballard was the lone African-American on head Coach Mike Rhoades' VCU staff this past season.
Departing VCU with Ballard is Joey Rodriguez, the former Rams guard and star of VCU's 2011 Final Four run.
Rodriguez served as VCU Director of Basketball Operations. A native of South Florida, he will become an assistant coach at FIU.
Ballard was Coach Rhoades' top assistant this past season. Previously, he coached at VCU under former Coach Shaka Smart from 2012 to 2015.
At FIU, Ballard replaces Anthony Evans, former head coach at Norfolk State University. The FIU Panthers were 14-18 this past season in Conference USA.