Alabama minister, wife purchase Rosa Parks letter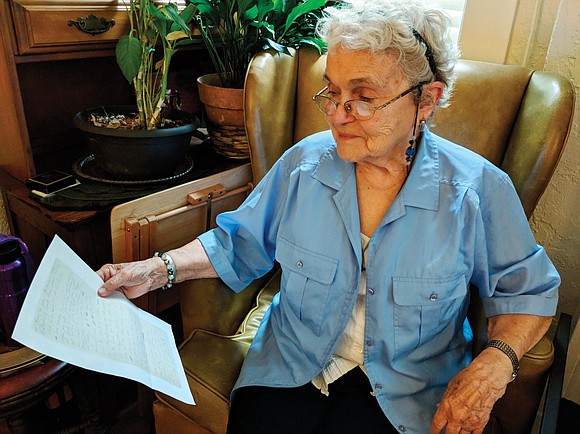 MONTGOMERY, Ala.
A letter written by civil rights activist Rosa Parks describing the 1957 bombing of her neighbors' home has been purchased at auction by the couple targeted in the attack.
Alabama State University, a historically black university in Montgomery, announced that the Rev. Robert Graetz and his wife, Jeannie, purchased the letter by Mrs. Parks describing the bombing of their home.
The Graetzes were targeted because they were among the few Caucasian supporters of the Montgomery Bus Boycott and the Civil Rights Movement. Mrs. Parks' defiance of bus seating segregation triggered the boycott.
Rev. Graetz was the pastor of the mostly African-American Trinity Lutheran Church in Montgomery. Their home was bombed twice.
Mrs. Parks was a friend of the Graetzes and lived across the street.
The couple plan to donate the letter to Alabama State University.