Charlottesville confronts identity, braces itself, one year after clashes
Joseph Ax/Reuters | 8/9/2018, 6 a.m.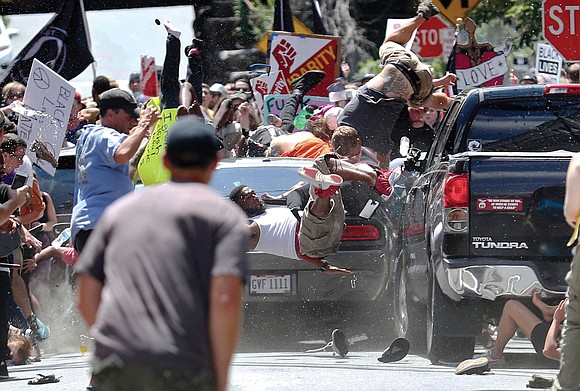 "The violence was perpetrated by outsiders, yes, but the response from the black community is like, 'Really, this isn't us? We don't have a problem here?' Because, of course, there's entrenched inequality and entrenched structural racism," Rev. Peyton said.
At the Jefferson School African-American Heritage Center in downtown Charlottesville, an exhibit documents the struggle of black residents who fought for equal access to public education.
"I don't know that people understood that this narrative of progressive Charlottesville had flaws," said Andrea Douglas, the center's executive director. "Now those flaws have been exposed."
When Ms. Walker, 38, announced her run for City Council last spring after years of activism on behalf of low-income residents, she adopted the motto "Unmasking the Illusion," aiming to dispel the notion that Charlottesville was a diverse, liberal utopia. She has focused her attention on issues like affordable housing and policing.
Last month, she joined residents on what they called a "civil rights pilgrimage" to the lynching museum in Montgomery, Ala., bringing along soil from a site where a black Charlottesville man was lynched in 1898.
The Rev. Tracy Howe Wispelwey, a local activist, said last year's rally was eye-opening for many in Charlottesville.
"You have a lot of white liberals who have not grappled with our history and want to dismiss it," she said. "That's just not truth."