Richmond Chapter of The Drifters Inc. host national convention
8/9/2018, 6:01 a.m.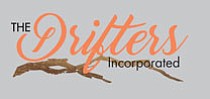 Women from around the country converged on Richmond this week for the 62nd National Convention of The Drifters Inc., a national women's civic and service organization started in 1954 that now has more than 600 members in 35 chapters in the United States.
The Richmond Chapter of The Drifters is hosting the national event that began Wednesday and runs through Sunday, Aug. 12, at a Chesterfield County hotel.
The theme: "FANtastic RVA — Where We Encourage Positivity, Power and Purpose!"
The organization is focused on voter registration and education this year, while promoting the national theme of strengthening families to build better communities.
The Richmond chapter was established in 1978 and has been involved in a variety of civic projects, including awarding scholarships to area high school seniors and college students, providing help to families in need, volunteering with Habitat for Humanity and Caritas and putting on voter registration drives.
Mary Ann Jones is president of the Richmond chapter, while Constance Brown and chapter Vice President Yvonne Edmonds are convention co-chairs.