New regulations to help people with sickle cell anemia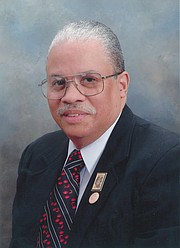 It's official. Sickle cell anemia sufferers now can get high doses of potentially addictive pain medications without any limitations in Virginia.

The treatment exemption for people who live with the pain from the genetic blood disorder — mostly African-Americans — became effective when the state Board of Medicine's new regulations governing physician use of opioids were published in the Virginia Administrative Code earlier this month.

The final regulations, aimed at limiting doctors from over-prescribing pain medications, were published Aug. 8, replacing emergency regulations that went into effect in early 2017.
Richmonder George H. Carter of Sickle Cell Virginia led the fight to win approval from the state board and government officials to exempt treatment of sickle cell from the regulations. He is one of an estimated 4,000 Virginians who live with the hereditary disease.
Gov. Ralph S. Northam approved publication of the regulations June 15, but the state provides for a waiting period during which objections can be filed.
Mr. Carter expressed relief that there were none.
"Finally, it's the law," he said.
In arguing for the exemption, he and others cited the dreadful pain that sickle cell can cause. With the disease, bone marrow creates rigid, crescent-shaped red blood cells that can get stuck in small arteries and veins, limiting the flow of blood and oxygen. The pain from the blockage of blood flow often requires hospital treatment where people can get transfusions and high levels of pain medication to gain relief.
Before the exemption, doctors and hospitals were limiting the dosages of pain medicine for patients with sickle cell, including young children.
The new regulations also exempt patients with cancer, those under treatment for life-threatening illnesses or injuries, in palliative care and the terminally ill who are in hospice.