28th Annual Capital City Kwanzaa Festival slated for Dec. 29
12/21/2018, 6 a.m.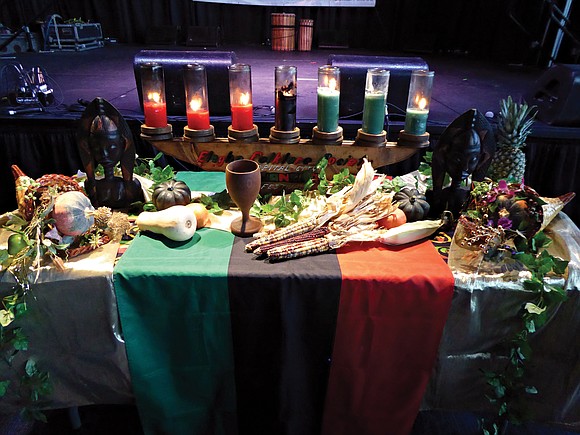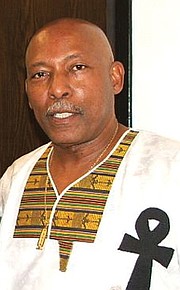 James Small, a former professor at the City University of New York who is an expert on African and African-American world history and politics, will be the keynote speaker at the 28th Annual Capital City Kwanzaa Festival on Saturday, Dec. 29.
The festival, presented by the Elegba Folklore Society, will be held from 1 to 9 p.m. at Martin Luther King Jr. Middle School, 1000 Mosby St. in the East End.
This year's theme: "Shifting the Vibration."
Mr. Small, who is chief executive officer of Sanaa Lodge Enterprises in Ghana and vice president of the World African Diasporan Union, will speak on the theme at 5:15 p.m.
The festival features music, food, an African market, a ceremony and several smaller workshop sessions and speakers in observance of Kwanzaa, which was started 52 years ago by activist and educator Dr. Maulana Karenga. The seven-day holiday is rooted in African tradition and encourages year-round discipline and adherence to the seven principles known collectively as Nguzo Saba.
The pouring of ancestral libation and Kwanzaa candle lighting ceremony will take place at 2 p.m., followed by performances by Strange Rootz, a five-person ensemble based in Hampton Roads, and dance and music by performers from the Elegba Folklore Society.
Featured speakers at the Nia Sessions and Watoto Kwanzaa from 4 until 7 p.m. include Richard C. Yates, a Reiki master; Djibril Niang of the African Community Network; Deneen Tyler of Woman1sh Institution; and Cheryl Clayton, visual artist and educator.
Musical performances at 6:30 and 7:45 p.m. will be offered by Plunky & Oneness and Orquestra Tumbao-ist, respectively.
Tickets are $7 for general admission and $6 for seniors and students ages 12 to 18, with discounts if purchased in advance. Admission is free for children under 12.
Details and advance tickets: http://efsinc.org or (804) 644-3900.