Dennis Edwards, former member of The Temptations, dies at 74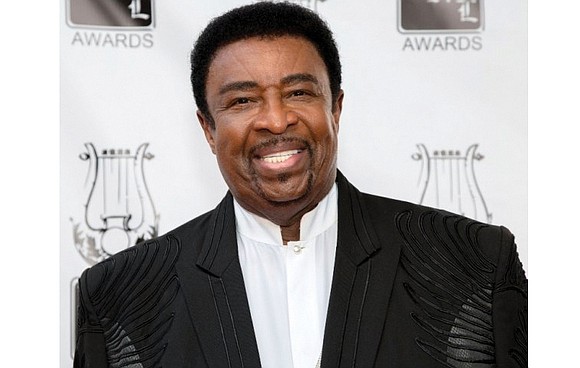 Grammy winner Dennis Edwards, who performed lead vocals for some of the chart-topping Motown singles recorded by The Temptations in the 1960s and 1970s, has died at age 74.
Mr. Edwards died at a Chicago hospital on Friday morning, Feb. 2, 2018, of complications from an unspecified illness, confirmed by Rosalind Triche Roberts, one of his booking agents.
The singer, who lived outside St. Louis with his wife, Brenda, would have celebrated his 75th birthday on Saturday, Feb. 3.
The Alabama-born Mr. Edwards was a member of The Temptations on and off for about two decades, replacing David Ruffin as lead singer in 1968.
Mr. Edwards sang lead on some of the group's most memorable hits, including "Cloud Nine," "Ball of Confusion (That's What the World Is Today," and "Papa Was a Rollin' Stone," a 1972 release that earned Mr. Edwards and the group two Grammy Awards, and "I Can't Get Next To You," which topped the pop charts in 1969.
Mr. Edwards left The Temptations around the time the group left Motown to sign with Atlantic Records in 1977. He rejoined and left multiple times in the 1980s, when the group enjoyed far less success on the pop charts than during the previous two decades.
Mr. Edwards was inducted with the group into the Rock and Roll Hall of Fame in 1989.
In the 1990s, a federal judge barred him from performing under his former band's name. Otis Williams, the group's lone original member, sued Mr. Edwards for trademark infringement after he used variations that included "The New Temptations."
He was allowed to use "The Temptations Review featuring Dennis Edwards," and performed under that name for nearly two decades, according to Ms. Roberts.
"He is now at peace, and our love and prayers go out to his family," Mr. Williams said in a statement last Friday. "At this moment and always, we acknowledge his extraordinary contribution to The Temptations legacy, which lives on in the music."
Motown star Smokey Robinson said in a statement that he was saddened "another Motown soldier is gone."
"Rest in peace, my brother," Mr. Robinson stated. "You were a great talent."