Members await naming of interim pastor at Thirty-first Street Baptist
2/9/2018, 7:17 p.m.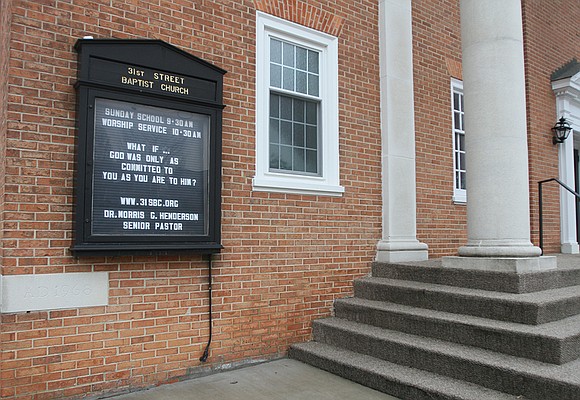 Thirty-first Street Baptist Church continues to face turmoil after the retirement of its pastor, Dr. Morris J. Henderson.
Dr. Henderson officially stepped down as pastor of the East End church on Jan. 31, although he had stopped preaching at Sunday morning services earlier in the month. An interim pastor has yet to be named, members said.
Some church members expressed concern that Everett Jones, chair of the Deacon Board, and Carolyn Douglas, chair of the Trustee Board, have yet to call a congregational meeting to settle unresolved issues. Neither could be reached for comment.
"The members want answers," said Joan Hopkins, a longtime member. "We need to vote on an interim pastor and a budget in order to move forward."
Ms. Hopkins said she and others "have expressed this in our letters and emails to the Joint Board (of trustees and deacons). We are a church without a budget or a pastor, and no one is telling us anything."
She said a note in the Sunday, Feb. 4, church bulletin stated that the Joint Board would meet "with the congregation in the near future to provide updates on the transition. Again we ask for your continued patience, prayers and understanding as we navigate the process."

But the statement did not satisfy her or others, she said.