Battinto L. Batts Sr., former director of cooperative education at VSU, dies at 70
2/17/2018, 8:23 a.m.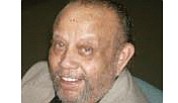 Battinto Leroy "Tunky" Batts Sr. helped hundreds of Virginia State University students graduate and find their career paths.
The VSU graduate did so as director of cooperative education at his alma mater's Office of Career Planning and Placement, where he created work-study programs enabling students to have jobs to help pay their tuition.
He also assisted them with career planning.
Mr. Batts later worked with families as a social worker with the Hopewell Department of Social Services before he retired, his family said.
"He enjoyed making a difference in the lives of others and seeing them succeed in their endeavors," said his eldest son, Battinto Batts Jr., director of the Scripps Howard Foundation's Journalism Fund in Cincinnati and formerly a professor, assistant dean and leadership institute director at Hampton University.
Mr. Batts' impact on so many people's lives are being remembered following his death on Sunday, Feb. 4, 2018, at a Richmond area hospital. He was 70.
Family and friends celebrated Mr. Batts' life during a funeral Mass Saturday, Feb. 10, at Holy Rosary Catholic Church in Church Hill, where he was a longtime member and sang in the choir.
A Pennsylvania native, Mr. Batts lived most of his life in Petersburg and Ettrick. He graduated from Peabody High School in Petersburg and earned his bachelor's in business administration from VSU.
Outside of his work, his family said he was a passionate sports fan, loved cooking and was a member of the Knights of Columbus.

In addition to his oldest son, survivors include two more sons, Carlo L. Batts and Norman M. Batts, both of Philadelphia; and five grandchildren.