College football championship to be served Southern style
Fred Jeter | 1/5/2018, 4:07 p.m.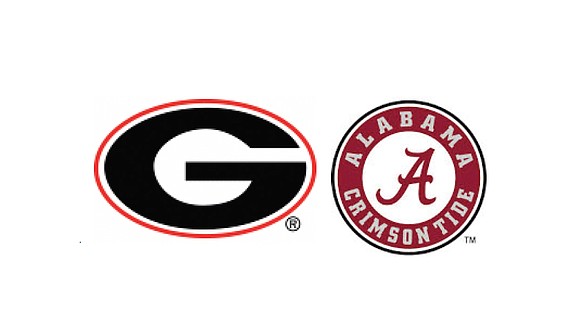 If you like your pigskin served with biscuits and gravy, with a side of grits, then this year's College Football Playoff National Championship is for you.
You might say this year's grand finale is pretty as a peach, with the University of Georgia and the University of Alabama playing down in Atlanta.
Folks chanting "Roll Tide" and "How about them Dawgs" can almost hear the crowd roar. Atlanta is just 73 miles from the University of Georgia's campus in Athens, and 202 miles from the University of Alabama's campus in Tuscaloosa.
Both teams are members of the Southeastern Conference (SEC). It just so happens that since 1998, SEC schools have 10 national football titles — Alabama, 4; Louisiana State University, 2; University of Florida, 2; and University of Tennessee and Auburn University, one each.
And that doesn't count the SEC's kissin' cousins, Clemson University, the University of Texas, Florida State University and the University of Miami, all teams that have won one national crown in that timeframe.   
Some football fans pointing fingers from points north and west suggest something is wrong with this deep-fried recipe.
But this is how they got there:
Semifinals on Jan. 1: Georgia defeated the University of Oklahoma 54-48 in double overtime at the Rose Bowl in Pasadena, Calif. And Alabama upended defending champion Clemson 24-6 at the Sugar Bowl in New Orleans.
Event history: This is the fourth season of the College Football Playoff National Championship for schools in the NCAA Bowl Championship Subdivision (BCS).
The four-team bracket format includes two semifinals and the final championship game one week later.
Dr. Pepper has paid approximately $35 million to sponsor the event through 2020.
Past Results:
2014 (at Arlington, Texas): Ohio State 42, Oregon 20.
2015 (at Glendale, Ariz.): Alabama 45, Clemson 40.
2016 (at Tampa, Fla.): Clemson 35, Alabama 31.