Lady Luck to decide House race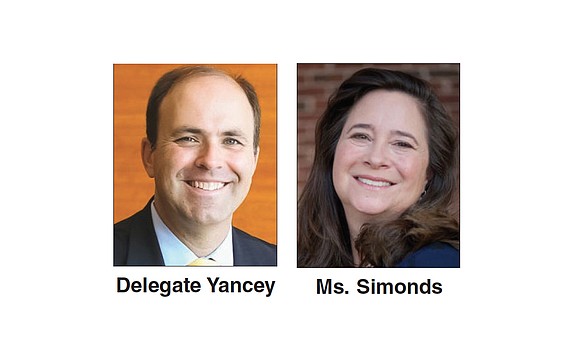 Control of the House of Delegates is now in the hands of Lady Luck and several judges.
The luck of the draw is scheduled for 11 a.m. Thursday, Jan. 4.
That's when a drawing is to be held at the state Board of Elections to determine the victor of the race for a Newport News House seat.
The drawing will determine if three-term Republican incumbent Delegate David E. Yancey keeps his seat or if Democratic challenger Shelly Simonds becomes the new representative for the 94th House District.
The drawing's outcome also will determine whether Republicans maintain a 51-49 majority in the 100-member House of Delegates or whether Republicans and Democrats will share power on a 50-50 basis as last happened in 1999.
Delegate Yancey and Ms. Simonds officially tied with 11,608 votes each following a recount and a ruling from a three-judge panel that allowed a discarded ballot to be counted.
Ms. Simonds was ahead by one vote after the recount, but the panel overseeing the recount determined that the contested ballot should be counted for Delegate Yancey, creating the tie.
The drawing is now set to go after the panel on Wednesday turned down a request from Ms. Simonds' attorneys to reconsider the decision to count the ballot.
The ballot was contested because the voter filled in circles for both candidates, then put a line through the one for Ms. Simonds. Ordinarily, a ballot in which a voter has voted for more than one candidate for an office cannot be counted in the tally for that office.
The decision of a recount panel is final and cannot be appealed to the state Supreme Court, according to state law.
Separately, U.S. District Judge T.J. Ellis III is to decide on Friday, Jan. 5, whether to order a new election for another hotly contested seat. This one is in the Fredericksburg area in which at least 86 voters were kept from participating because they were assigned to the wrong House district.
Officially, a recount found that Republican Robert Thomas Jr. captured 73 more votes than Democrat Joshua Cole in the 28th House District race to succeed retiring GOP House Speaker William J. Howell, but the error has called the result into question.
Judge Ellis is to consider a request from Mr. Cole's lawyers that Mr. Thomas be stopped from being seated and that a new election be ordered. The request follows the discovery that 147 voters received the wrong ballots, including 61 from another district who wrongly were allowed to vote in the race for the 28th House seat and the 86 voters whose faulty assignment to another district kept them from participating in the Thomas-Cole contest.
Mr. Cole's attorneys argue that the state Board of Elections' errors mean that the final results are tainted and should be thrown out in favor of a new vote.
Virginia Attorney General Mark Herring and his client, the state Board of Elections, is leaving it to the judge, stating they would support any remedy he fashions to correct the acknowledged errors that could have affected the election's outcome.
However, attorneys for Mr. Thomas argue that Judge Ellis has no authority to take such drastic action as a result of "garden-variety errors" in a close election for a state office.
They note that past rulings have prevented federal judges from getting involved in state elections because mistakes were made, and they argue that state law allows Mr. Cole to take his case to the House of Delegates, which has the authority to order a special election if it deems such a remedy warranted.
Mr. Cole has rejected that approach, but Mr. Thomas' attorneys are urging Judge Ellis to avoid federal intervention in place of the existing state remedy. They also argue that Mr. Cole's argument does not come close to meeting the high standard required for an injunction.