Virginians favor keeping Confederate statues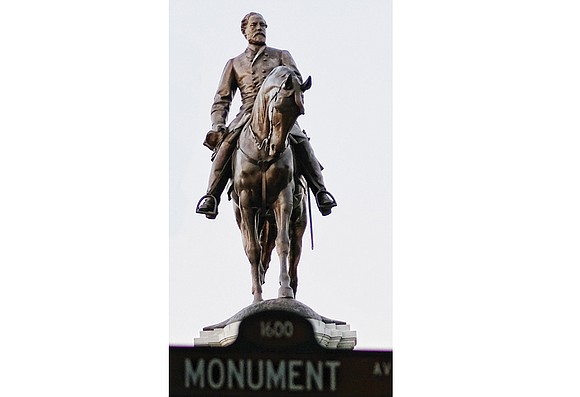 As Richmond continues to consider the future of its Confederate statues, a new poll shows Virginians favor keeping such statues in place.

The poll, conducted by Virginia Commonwealth University's L. Douglas Wilder School of Government and Public Affairs, shows that 62 percent of adults polled favor keeping the statues, though 13 percent want signs or other information added at the sites to better explain them.
Removing the statues was favored by 33 percent of the people polled, including 23 percent of whom favor moving the Confederate statues to museums.
The findings are similar to a Washington Post election exit poll taken Nov. 7 that found 57 percent of Virginians support keeping the statues, while 39 percent want them removed.

Overall, the VCU poll found that 76 percent of respondents would reject paying higher taxes to cover the cost of any changes, including removal, while 21 percent said they would be willing to pay for a change.

The poll involved a random sample of 788 adults and was conducted by landline and cell phone between Dec. 8 and Dec. 26, according to Dr. Robyn McDougle, director of the Wilder School's Office of Public Policy Outreach. The margin of error for the poll is 3.49 percentage points.

The poll found that younger, more educated and minority respondents, as well as Democrats, were significantly more likely to favor removal of the statues compared with respondents who listed themselves as Republican, white, over age 65 or having a high school education or less.

Also, the poll found that only 20 percent of respondents who said they voted for incoming Democratic Gov. Ralph S. Northam support keeping the statues in place, compared with 69 percent of respondents who said they backed Ed Gillespie, his Republican opponent.