RRHA picks Orlando Artze as interim CEO
1/26/2018, 11:42 a.m.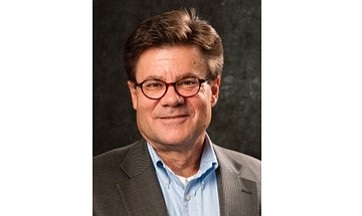 By Ronald E. Carrington
Orlando Artze, a 64-year-old former Richmond Redevelopment and Housing Authority board member who has spent the past two years working on special projects for the authority, has been named RRHA's interim chief executive officer.
The appointment was announced Tuesday night by Robert J. Adams, chairman of the RRHA's Board of Commissioners, following an earlier, hourlong public meeting in Gilpin Court with residents that opened with Mr. Adams apologizing for the authority's poor response to heating issues during the recent weeks of extremely cold weather.
"I know that the situation caused hardship and inconvenience," Mr. Adams told the 65 people gathered at the Calhoun Family Investment Center. "And we will do all we can to minimize those issues," he said.
In a statement announcing Mr. Artze's appointment to temporarily replace T.K. Somanath, who resigned Sunday over the heating crisis, Mr. Adams said the board is "identifying immediate priorities, including focusing on the health and safety of our residents, improving communications and transparency and building trust."
He said while the board begins its search for a permanent CEO, it believes Mr. Artze "is the right person to step in and lead the organization as it addresses these and other important issues."
He said Mr. Artze is not a candidate for the permanent position, and that the search process will involve "input from and partnership with residents, the city and other community partners."
Mr. Artze has nearly 40 years of experience in affordable housing and community development, working with public, private and nonprofit sectors in Richmond, Washington and New York. He served on the RRHA Board of Commissioners from 2009 to 2012 and most recently worked on special projects that included seeking to improve RRHA's relationships with tenants.
According to the RRHA, Mr. Artze came to the United States from Cuba as an unaccompanied minor when he was 8, and lived in various places from orphanages to foster homes.
In a statement, he said, "I learned the value of home at a very early age and have committed myself in my own career and personal involvement to making sure that whoever you are, you have a home."
Mr. Artze started his own consulting firm in 2016 and has served on the boards of the Virginia Housing Alliance, Housing Virginia and Housing Partnership Network.
Eight people offered comments during Tuesday night's hourlong public session of the board, ranging from support of RRHA to condemnation for the heating crisis and a lack of transparency.
E. Martin "Marty" Jewell, a former Richmond City Councilman, admonished the commission for past management transgressions.
"There has been massive long-standing mismanagement that has been driven by abject disrespect for the housing authority's residents," he said.
He said during his tenure, City Council imposed his requirement that RRHA management report to the council each quarter.
"This was an effort for the council and the people to know what was happening and how they could help," Mr. Jewell told the commissioners. "This has not happened since the day I left the council."
He recommended that the RRHA board set up a task force of residents, staff and maintenance workers to address the problems and report back to the commissioners.
Joyce Kenny, a RRHA resident and retired staff member, said the "situation with the heating and corroded pipes did not start with' Mr. Somanath and the current RRHA board.
"When I worked in Creighton Court years ago, one of the maintenance workers said the pipes were bad going to the boiler room. The authority decided to fix up the apartments instead of replacing the pipes," she said.
Mr. Adams assured residents that permanent repairs are underway to 12 buildings in Creighton Court that were without heat.