VSU wins HBCU of the Year
7/5/2018, 6:54 p.m.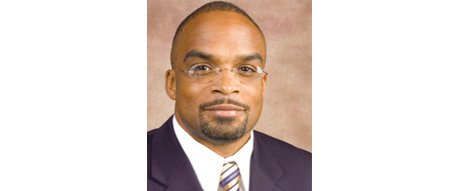 Virginia State University's increased enrollment, agricultural research platform and athletic success are among reasons it is the HBCU Digest's choice for 2018 HBCU of the Year.
The Ettrick, Va., university's ranking was announced during the HBCU Digest's 2018 Historically Black Colleges and Universities Awards ceremony on June 22 in Baltimore. The awards honor achievement in HBCUs throughout the United States. The ceremony was hosted by HBCU Digest, an online blog, which reports news about HBCUs.
In addition to being named HBCU of the Year, VSU, a finalist in seven categories, was honored with Best Board of Trustees of the Year, and student Brianna Bundick-Kelly was named the Female Student of the Year.
The other five categories were: Best Male Athlete of the Year, Alumna of the Year, Male Coach of the Year, Best Men's Team of the Year and Male President of the Year.
In 2017, VSU's Reginald F. Lewis College of Business earned the Best Business Program award and President Makola M. Abdullah, Ph.D. was named the Male President of the Year.

Members of the university's administration, alumni association and student body were on hand to see VSU capture the award presented for all-around excellence in academics, athletics, community outreach, leadership and media making.
VSU earned recognition for enrollment increases, and more than $800,000 in funding to the school's Agricultural Research Station. Paired with success in football and men's basketball, officials credited the VSU community for its full investment in the school's success.
"It's because of the incredible hard work and commitment of our wonderful faculty and staff who give of their time to our students," President Abdullah said in a press release. "It's our alumni who set a high standard for our students to follow. It's the dedication of our Board of Visitors for all that they do for the University."
HBCU Digest also recognized Hampton University for its achievements.
The university captured the award for Best Student Organization and President William Harvey was honored with a lifetime achievement award, which was named in his honor.
"We must become more vocal and more involved in support of the wonderful work that we continue to do," Dr. Harvey said in his remarks to more than 250 HBCU college leaders, alumni and students.
During Dr. Harvey's 40-year tenure, the university's student population, academic programs, physical facilities and financial base have grown, according to HBCU Digest. In addition, more than 90 new programs have been introduced, 28 new structures built on the campus, and the university's endowment has grown from $29 million to $280 million.