Lucia Ferray-Robinson, co-founder of Africa Awareness Association, dies at 54
7/13/2018, 6:34 p.m.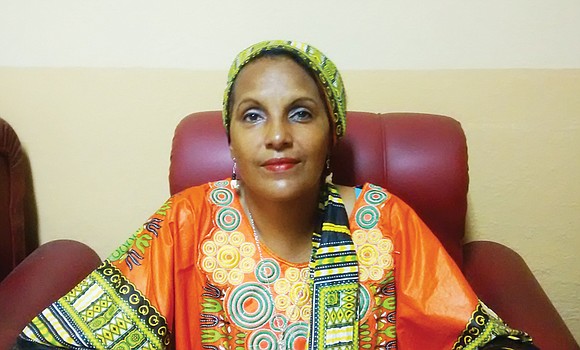 A 23-year link between Cuba and Richmond has been broken with the death of Lucia Arocha Ferray-Robinson, 54, at her residence in Havana on Sunday, July 1, 2018.
Ms. Ferray-Robinson was the wife of Lee C. Robinson of Richmond.
Together, the Robinsons offered annual tours of the island nation located 90 miles off the coast of Florida.
The tours are a main element of the work of the Africa Awareness Association, which the Robinsons co-founded to raise awareness and educate people about Cuba. The organization is an affiliate of the national Network on Cuba based in Oakland, Calif., which also relied on Ms. Ferray-Robinson to assist American visitors to the island.
Mr. Robinson, who also is a Richmond middle school teacher, said he met his future wife during his second trip to Cuba in 1995 when they came up with the idea of offering tours.
"She became an enthusiastic partner in the organization and was instrumental in making the tours successful" with ground arrangements, said Mr. Robinson.
The couple married in 2016.
When they began, the American embargo on travel to Cuba was still very much in force. Travelers from the United States had to enter Cuba via Canada or Mexico first, Mr. Robinson said.
He said he plans to continue offering the annual tours to Cuba, but "it will be different because she will no longer be there."
Along with her work with tours, Ms. Ferray-Robinson also was a physical education teacher and volleyball coach in Cuba. She was a member of the Communist Party of Cuba and was a past president of her neighborhood's Committee in Defense of the Revolution.
Survivors include her twin daughters, Leisy Ruiz Arocha and Lesly Ruiz Arocha.