James Meredith on mission from God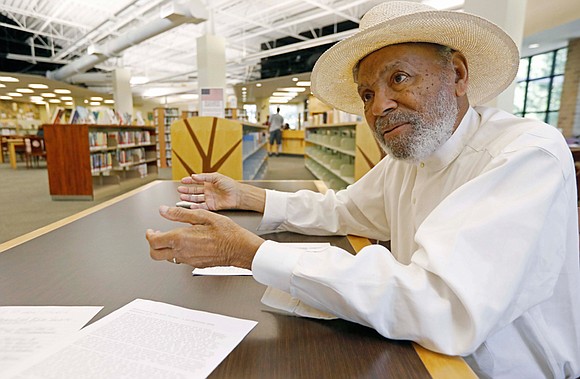 Always independent, Mr. Meredith is an iconoclast who said things that can sound grating to people who otherwise view him favorably. For instance, he sharply criticized a black mother who left her 6-year-old son in her car last year while she went into a Jackson grocery store at night. The car was stolen, the boy was killed and young black men were charged in the crime.
He also waded into the issue of police treatment of African-Americans. He said people fail to discuss whether Michael Brown, an unarmed black teenager, was stealing before he was shot to death by a white police officer in Ferguson, Mo., in 2014.
Georgia Cohran, an African-American resident of Jackson, was a child in Oxford, Miss., in 1962. She remembers the fear when Mr. Meredith enrolled and the sense of wonder that a black student was finally studying on the campus where many African-Americans, including her mother, worked as cooks. She has known Mr. Meredith for years and he has spoken at the church she attends.
"To really understand Mr. Meredith, I think you would have to look at him through brown eyes instead of blue eyes," Ms. Cohran said. "In my opinion, he's not very complicated. He's just focused — a very intelligent, focused black man."
For about two decades, Mr. Meredith has handed out photocopies of the Ten Commandments. He said he wants to form a lay religious order called a Bible Society and envisions people studying in small groups and holding each other accountable.
"You only have a good society when everybody's business is everybody's business," he said.
Explaining his new mission, Mr. Meredith radiates calm confidence. An African-American man, about college age, has been studying at the next table in the library. The young man closes his books and turns to listen. He clearly knows who Mr. Meredith is and is absorbing the older man's words.
Later, as a reporter waves goodbye, Mr. Meredith raises a black power fist and lowers himself into his Honda Civic. The young man from the library walks over and taps on the car window. Mr. Meredith rolls it down and the young man smiles and shakes his hand.