Personality: giovanni singleton
Spotlight on winner of the 2018 Stephen E. Henderson Award for Outstanding Achievement in Poetry
7/26/2018, 6 a.m.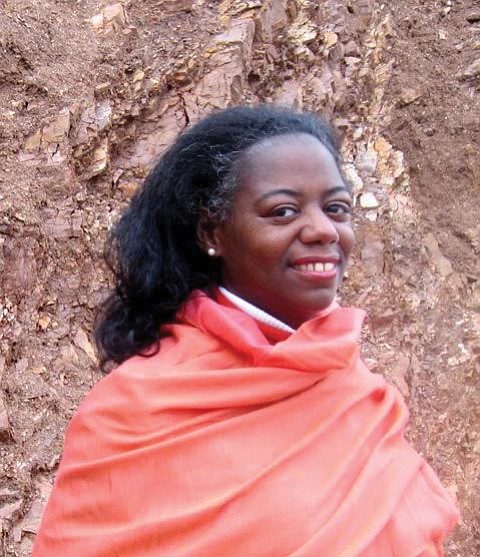 Inspired by African-American spirit writing, jazz and gospel music and the support of family, a locally grown poet's discovery and love of writing and the arts led to a prestigious national literary award.
Poet giovanni singleton, a Richmond native who lives in the San Francisco Bay area, is the founding editor of "nocturnes (re)view of the literary arts," a journal dedicated to critical and creative literary work of the African Diaspora.
Her poetry has appeared in "What I Say: Innovative Poetry by Black Writers in America," "Best American Experimental Writing" and "Angles of Ascent: A Norton Anthology of Contemporary African American poetry."
Her work also has been exhibited in the Smithsonian Institute's American Jazz Museum and San Francisco's first Visual Poetry and Performance Festival and commissioned for display on the exterior of the Yerba Buena Center for the Arts in San Francisco.
Her latest recognition: The 2018 Stephen E. Henderson Award for Outstanding Achievement in Poetry.


The award, presented May 25 by the African American Literature and Culture Society, is one of the most prestigious for African-American poets. Among the past winners are Jamaica Kincaid, Elizabeth Alexander, Marita Golden, Evie Shockley, Fred Moten, Charles Johnson and Sam Cornish.
Ms. singleton received the news of her award via email when she was contemplating her future at Chrissy Field next to the Golden Gate Bridge in San Francisco.
She said the oddly worded email asked if she would accept the Stephen Henderson Award.
"At the time, I was bemoaning my fate and feeling like crap," Ms. singleton said. "I responded, 'Yes, I would consider accepting the award.' Then I broke into a little happy dance. I was stunned and thought, 'This is crazy!' "
The award is named for the late Dr. Henderson, a former professor at Virginia Union University, Morehouse College and later Howard University, where he was director of the Institute for the Arts and the Humanities.

His book, "Understanding the New Black Poetry: Black Speech and Black Music as Poetic Reference," is "really significant in terms of my research and studying black poetry," Ms. singleton said. "He wrote poems particularly for black people, talking about things without seeing them through the lens of white people."

For the awarding organization, Ms. singleton was a natural for the honor. In addition to her work appearing in numerous anthologies and her many engagements to read her work, her book of poetry, "Ascension," which was inspired by the music and life of Alice Coltrane, won the California Book Award for Poetry in 2012.
Her work, she explains, is "inspired and fueled by what is often found in the margins — people, ideas, et cetera — and also what is hidden in plain sight." It addresses themes of power, displacement, transcendence, race, the natural world and grief.
"I want to inspire everyone who comes in contact with my creative work," Ms. singleton says. "I believe there is enough space in my writing to allow entry for anyone to connect it with something within themselves."