Kentucky 8th-grader already pulling in scholarship offers
Fred Jeter | 6/29/2018, 7:22 p.m.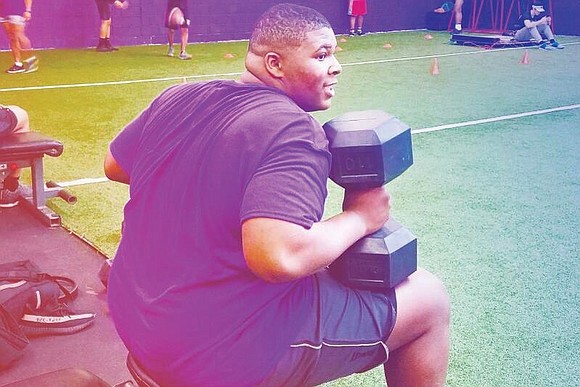 Such football powers as Alabama, Florida State and Louisiana State University are convinced Kiyaunte Goodwin will someday be a college star — even though he hasn't yet begun high school.
The 6-foot-7, 350-pound Goodwin just completed eighth grade at Olmstead North Middle School in Louisville, Ky.
Already, he has full scholarship offers from the Southeastern Conference schools listed above, plus many more from universities across the country.
Goodwin is nicknamed "Syrup" because of the way he flattens opponents like pancakes.