Inequality persists 50 years after landmark Kerner Commission report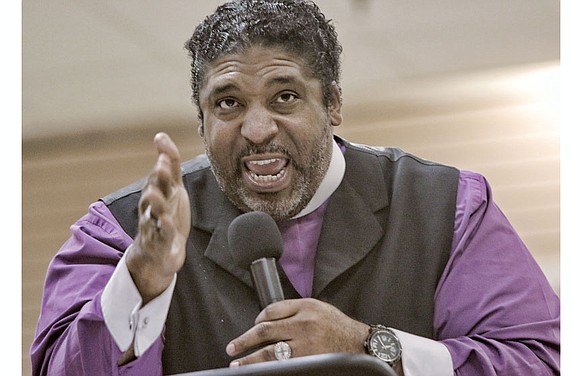 "We have to have a massive outcry against the state of our public policies," said the Rev. William J. Barber II, a Goldsboro, N.C., pastor who is leading a multiethnic "Poor People's Campaign: A National Call for Moral Revival" next month in multiple states. "Systemic racism is something we don't talk about. We need to now."
The late President Johnson formed the original 11-member Kerner Commission as Detroit was engulfed in a raging riot in 1967. Five days of violence over racial tensions and police violence would leave 33 African-Americans and 10 white people dead, and more than 1,400 buildings burned. More than 7,000 people were arrested.
That summer, more than 150 cases of civil unrest erupted across the United States. Mr. Harris and other commission members toured riot-torn cities and interviewed black and Latino residents and white police officers.
The commission recommended that the federal government spend billions to attack structural racism in housing, education and employment. But President Johnson, angry that the commission members didn't praise his anti-poverty programs, shelved the report and refused to meet with members.
Alan Curtis, president of the Milton S. Eisenhower Foundation and co-editor of the new report, said this study's attention to systemic racism should be less startling to the nation given the extensive research that now calls the country's discriminatory housing and criminal justice systems into question.
Unlike the 1968 findings, the new report includes input from African-Americans, Latinos, Native Americans and women who are scholars and offer their own recommendations.
"The average American thinks we progressed a lot," said Kevin Washburn, a law professor at the University of New Mexico, a citizen of the Chickasaw Nation of Oklahoma and one of the people who shared his observations for the report. "But there are still some places where Native people live primitive lives. They don't have access to things such as good water, electricity and plumbing."
Like the 1968 report, the new study also calls out media organizations for their coverage of communities of color, saying they need to diversify and hire more black and Latino journalists.
News companies could become desensitized to inequality if they lack diverse newsrooms, and they might not view the issue as urgent or newsworthy, said journalist Gary Younge, who also gave input to the report.
"It turns out that sometimes 'dog bites man' really is the story," Mr. Younge said. "And we keep missing it."