Richmond Symphony to sponsor music festivals throughout city
3/1/2018, 2:19 a.m.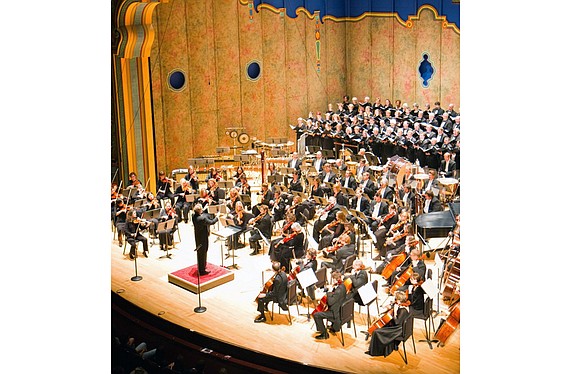 By Ronald E. Carrington
The Richmond Symphony is collaborating with the City of Richmond and civic organizations to produce community festivals under the Big Tent project starting this spring.
Organizers said the outdoor events will make a significant impact on participating neighborhoods by combining the power of music with community investment, while providing support for music programs in Richmond Public Schools.
The Southside Community Center at 6255 Old Warwick Road will be the host location for "United by Music," a two-day festival featuring musicians of every skill level, professional to youth.
It will be held beginning noon Friday, May 18. At 6 p.m., Richmond salsa legends Bio Ritmo will join the Richmond Symphony for an evening performance.
Saturday, May 19, will be "Family Day," showcasing music from the community, including performances by school bands, church groups and others. A skateboarding competition and soccer clinic also are planned, with the day culminating with a dance party.
Community participants may contact the symphony to apply at www.richmondsymphony.com/wp/wp-content/uploads/2018/01/RVA-Southside-Performance-Application-May-2018.pdf.
Events will continue with the two-day RVA East End Festival 2018: Sights and Sounds of Our Future to be held May 25 and 26 at the renovated 17th Street Farmers Market. The free event, featuring music and entertainment, will be the kickoff event for the market.
Brown's Island will be the location for The Festival of the River, a three-day music, arts and environmental event June 8 through 10. The festival will include performances by the Richmond Symphony, contemporary art installations, cleanups along the James River and environmental education activities in celebration of Chesapeake Bay Awareness Week.
The Richmond Symphony will host a two-day Big Tent Community Festival Sept. 8 and 9 in Bryan Park. Details have not yet been released.