RVA Night League for Safer Streets builds life skills, relationships along with basketball
3/1/2018, 2:23 a.m.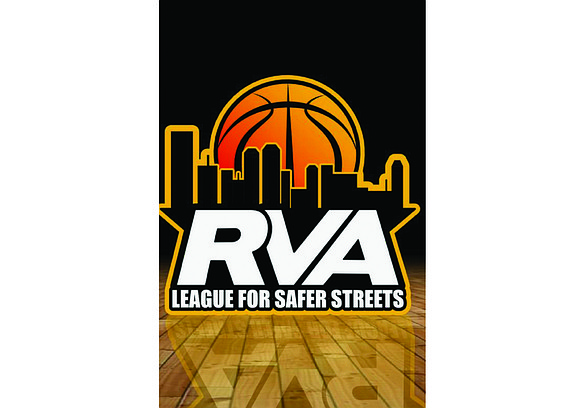 By Ronald E. Carrington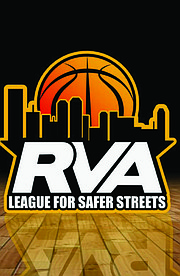 RVA Night League for Safer Streets is set to start its second season of night basketball with more jumps shots and lifestyle workshops.

With teams from across the city and even from within the Richmond Police Department, the league will kick off the season Tuesday, March 6, at Celebration Church & Outreach Ministry, 5501 Midlothian Turnpike. Games start at 7 p.m., with the last game at 9 p.m.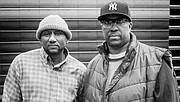 RVA Night League for Safer Streets is the brainchild and vision of Paul Taylor and Jawad Abdu, two "returned citizens" who developed the idea while incarcerated at Greensville Correctional Center. (The term "returned citizen" is now used to reduce the stigma attached to the phrase "formerly incarcerated.") Both wanted to give back to the community by preventing other young men from falling into the social and criminal traps that ensnared them.
"The league is a slam dunk for keeping peace on housing projects streets," said Mr. Taylor. "This is everybody coming together in unity and getting along."
After his release in 2016, Mr. Abdu, and later, Mr. Taylor, worked on getting support for the program. They knocked on many doors, with their persistence securing a meeting with Richmond Police Chief Alfred Durham. The chief liked what he heard and assigned Deputy Chief Eric English to work with the duo.
"Jawad and Paul came to us for our assistance," Deputy Chief English told the Free Press. "They have been pounding the pavement in some of our most problematic areas trying to get kids to be a part of the league while also steering them in the right direction."
Help also has come from Clovia Lawrence, founder of the nonprofit Rolling for Freedom, the Myer Foundation and others.
"All of these people working in concert with us will bring what I believe God wants us to do," Mr. Abdu said.
This is the second year for the March-to-May night league for players ages 17 to 28, many of whom live in the city's public housing communities. The league provides the uniforms while the players provide their own sneakers.
But the league is not just about basketball. Before each game, players attend workshops that help them with life skills and employment opportunities.
"Basketball is the bait," Mr. Taylor said. "The most important thing is the workshops. They are designed to help players be and become productive in society."
Mr. Taylor said he begins the conversation noting that some guys — 17, 18, 19 and 20 years old — "are going to be in prison longer than they have been in society. I let them think about that for a minute, think about being locked up longer than you have been alive and in society."
Team players also fill out a survey, which gives league organizers an idea of what support services the young men need and ensures appropriate services and opportunities are provided.


The hourlong, pregame sessions are mandatory for playing in the league, and cover a range of topics including conflict resolution, post-traumatic stress disorder, fatherhood, child support and respect for women.