RVA Night League for Safer Streets builds life skills, relationships along with basketball
3/1/2018, 2:23 a.m.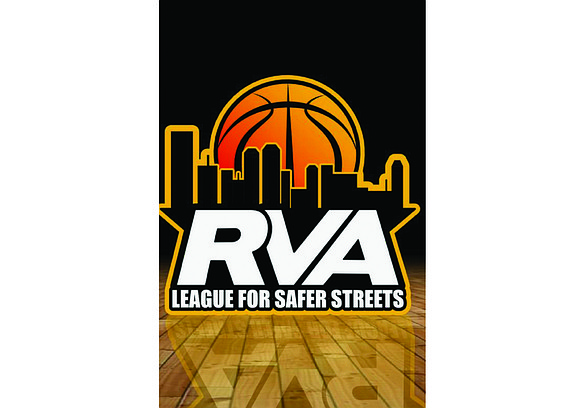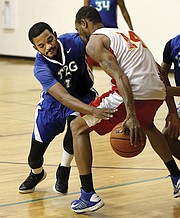 Mayor Levar M. Stoney is a league supporter. Last season, he attended games, mingling with players and fans.
"The default conflict resolution tool these days is picking up a firearm and resolving it that way," the mayor said. "The league helps young men resolve disputes without picking up a gun or resorting to violence."
When teams play basketball against each other, they leave any violence at the gym door and off the court. Relationships are formed between law enforcement officers and players, as well as among the mothers, fathers, wives, girlfriends and children who pack the stands.
New neighborhood friendships and alliances are built on the court and in the stands and carry over into the community.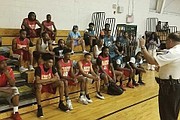 "Teams from many of these neighborhoods have had beefs and have been at war with each other for decades," said Robert Morris, who is described as the glue for the league because he handles scheduling, recruits coaches and players and puts together the season's program.
"A lot of it is just fabricated," Mr. Morris said of the conflicts. "They are buying into this myth that 'I live in Fairfield and can't go over to Whitcomb Court or can't come to Jackson Ward. That's a lie."
Last year, 45 players were fielded for eight teams. Word of the program's success spread, he said, expanding this year's roster to 12 teams from Mosby, Creighton and Whitcomb courts, along with Hillside Court, Blackwell, Hotchkiss Field and Midlothian.
Mr. Morris invites interested players, coaches, volunteers and potential workshop presenters to call (804) 277-6624 to participate in RVA Night League for Safer Streets or for more information.