50 years and counting
Metropolitan Business League continues growing services, membership a half century after founding
3/5/2018, 11:24 p.m.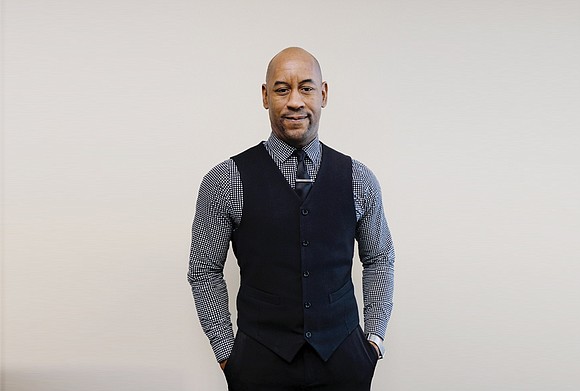 Other MBL founding members include Neverett A. Eggleston Jr., M.A. Motley Sr. and the late Stafford Alvin Flowers. A yellowed newspaper clipping from 1968 includes Mr. Childs announcing the MBL's formation to "implement the economic development of small businesses through larger developments and combinations of efforts to improve our total economy."
The same article touts a $1 million loan from Richmond's Consolidated Bank and Trust Co. and the U.S. Small Business Administration to help the MBL boost the "sagging economic life of the inner city."
Gary L. Flowers, a Richmond radio talk show host and former field director for the national Rainbow PUSH Organization, said his father, in helping to start the MBL, recognized the chasm between black and white businesses. He believed "an opportunity gap" was in place, Mr. Flowers said.
He also never lost sight of Jackson Ward's position for black businesses dating to the late 1800s, Mr. Flowers said.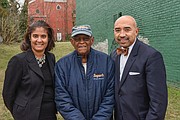 Mr. Eggleston, whose father took over ownership in the mid-1930s or early 1940s one of the early hotels for African-Americans in Jackson Ward, said one reason the group started the MBL was because African-Americans weren't allowed to join the Richmond Chamber of Commerce or the Virginia Chamber of Commerce.
Thus, when the MBL was created, he said, black business owners were eager to join the organization, which was linked to the National Business League founded in 1900 by Booker T. Washington.
In addition to the programs, training and networking that MBL provided, its members wanted a sense of unity, said Mr. Eggleston, who served on the NBL's national board along with Stafford Flowers.
Mr. Eggleston, like many of the organization's members, would go on to create several businesses.
Ms. Childs, who works for the city's Department of Social Services, said her father loved the fact that Richmond's Jackson Ward community, known as the "Black Wall Street" of America during the early 1900s, was still home to so many black businesses when the MBL started.
"He wanted all of our money to be in our community," she said. Union Mutual Savings and Loan, founded by Mr. Childs, was one of the financial institutions located in Jackson Ward, along with Consolidated Bank and Trust. Mr. Childs also had an interest in Smith-Madden Business College that also was located in Jackson Ward.
•
Gladys Jackson Fleming was 17 and about to graduate from Richmond's Armstrong High School when the MBL was founded. In 1984, her interior design and business background landed her at MBL as its executive director.
"My financial adviser (and later spouse) Jessie Fleming told me that it was time for me to give back to the community," Mrs. Fleming recalled.
Her MBL leadership came five years before the City of Richmond v. J.A. Croson Co. case in which the U.S. Supreme Court ruled in 1989 that the City of Richmond's minority set-aside program, which gave preference to minority business enterprises in awarding municipal contracts, was unconstitutional. The high court found that the city failed to identify the need for remedial action to help minority-owned businesses and failed to show that other remedies to combat discrimination were insufficient, thus creating the need for a set-aside program.