Russell Wilson leaves Yankees training camp
3/10/2018, 8:29 a.m.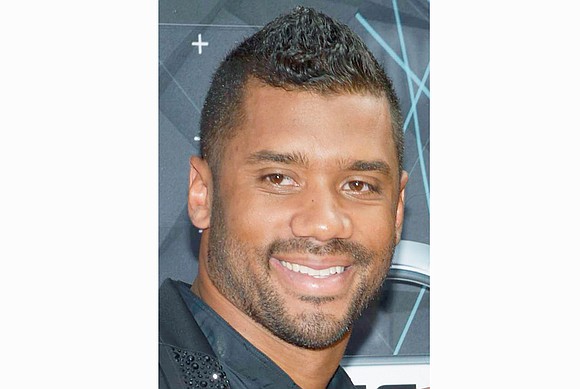 Russell Wilson's baseball comeback has ended, but not without some notable action on the field — and generosity off it.
Best known as the NFL Seattle Seahawks' quarterback, the former Richmonder from Collegiate School spent six days at the New York Yankees' training camp in Tampa, Fla.
During his short stint, Wilson fielded ground balls at second base and took batting practice with the Yankees' regulars, including Aaron Judge and Gary Sanchez.
In one session, he flexed his considerable muscles, knocking six balls out of the park at Steinbrenner Field.
On Friday, March 2, wearing pinstriped jersey No. 73 and wrap-around shades, Wilson pinch-hit in the fifth inning of an exhibition game in Tampa against the visiting Atlanta Braves.
After fouling off the first pitch from left-hander Max Fried, Wilson struck out swinging on a 2-2 count.
"The best thing for me, I had no fear," he said of his big league at bat. "I went up there with confidence. I was ready and will always remember that. And I'll remember when they announced my name."
He did not play in the field.
While training with the Yankees, he maintained his football weight-lifting regimen, working out with his personal trainer in the mornings.
Wilson departed for his off-season residence in Southern California on Sunday, March 4.
"It was fun, but it was time to go home," he told the press.
He left a personal calling card his teammates aren't likely to forget.
When the Yankees returned from the field from their morning session on March 4, they found a memento in each locker: A boxed NFL football autographed "Russell Wilson, John 3:30, SB 48 Champions."