Maye to leave VCU Rams
3/23/2018, 9:39 a.m.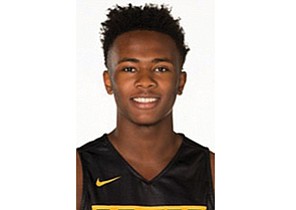 Tyler Maye becomes the latest player with the Virginia Commonwealth University Rams to come down with "transfer-itis."
Maye, who is from North Carolina's Farmville Central High School, averaged a whopping 36 points per game as a senior. That's the highest scoring average of any incoming Ram in program history.
The 6-foot-1 guard signed with VCU first-year Coach Mike Rhoades last May after also being courted by Nebraska, Kansas State, Dayton, East Carolina and others.
If Maye transfers to another Division I school, he must sit out a season. He would be eligible to play immediately at a lower division school.
As a Rams freshman, Maye came off the bench to play in 32 games, but averaged only about 7 minutes per contest.
It would come as a surprise if Maye is the lone Ram to bolt before the start of next season.  
This isn't just a VCU problem. Transfers are common across the landscape of college basketball. According to NCAA statistics, more than 700 Division I players representing about 350 schools transferred during or after the 2016-17 season.
Since VCU's 2011 NCAA Final Four run, the program has lost 15 players who either transferred or dropped out for personal or health reasons.
The most famous now is Jairus Lyles, who left VCU following the 2013-14 season. On March 16, Lyles led the University of Maryland-Baltimore County to an improbable NCAA Tournament first round victory over the University of Virginia.