Journalist Les Payne, a founder of NABJ, dies at 76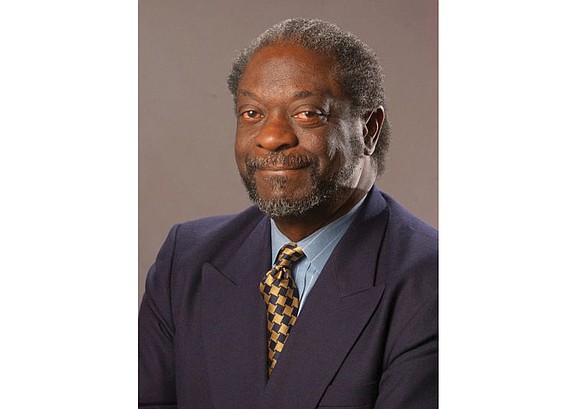 Free Press wire report
NEW YORK
Les Payne, an intrepid Pulitzer Prize-winning journalist who helped pave the way for another generation of African-American journalists as one of the founders and a former president of the National Association of Black Journalists, died on Monday, March 19, 2018. He was 76.
His long career as a newspaper reporter took him from the poppy fields of Turkey to the Soweto uprising in South Africa to the streets of American cities.
He worked for nearly four decades at Newsday on Long Island, N.Y., rising through the ranks from reporter to associate managing editor. He oversaw foreign and national coverage, was an editor of New York Newsday, the paper's Manhattan edition, and wrote a column.
Mr. Payne wrote about racial injustices, including illegally segregated schools in the South and redlining by real estate agents in suburban New York.
He also was the first reporter to fully report an account in 1987 by the boyfriend of New York teen Tawana Brawley that her allegation of being raped by four white men in upstate New York was a hoax. The incident in which Ms. Brawley was defended initially by the Rev. Al Sharpton created a national uproar at the time.

Mr. Payne was part of a Newsday reporting team that won journalism's top prize, the Pulitzer Prize, in 1974 in public service for a 33-part series, "The Heroin Trail," which traced narcotics from the source in Turkey to U.S. streets.
He retired from Newsday in 2006.
"Les Payne spent almost four decades at Newsday establishing a standard of journalistic excellence that has been a beacon for all who have come after him," Newsday Editor Deborah Henley said. "His skill, his passion and his integrity were all elements in a distinguished career that, in his own words, led to 'journalism that brought attention to problems, and sometimes helped solve those problems.' "
"He appreciated the people who appreciated him — the readers," his wife, Violet Payne, said.
Mr. Payne was born in Tuscaloosa, Ala., and educated at the University of Connecticut. He served in the military during the Vietnam War. He also taught at the Columbia University Graduate School of Journalism.
In addition to his wife, survivors include two sons, Jamal and Haile Payne; a daughter, Tamara Payne; three brothers, John, Joseph and Raymond Payne; and a sister, Mary Ann Glass.